When you finally decide to become an online dating agency member and start searching somewhere on the other side of the world, Lucky you are! Courage and patience be your guides…In this article, I will provide you with 10 dating safety tips.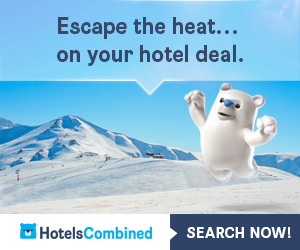 You positively do not need any instructions and the heart will bring you to the door of your sweetheart that has been waiting for the whole life…"Picturesque view from out the window of your built-together home, kids, outrageous devotion and love, love, love together…
10 Golden Rules for Successful Online Dating
This could be true if you are sleeping. Now get up and face the reality. Dating online is just the same lottery as we have here in real life. Don't be confused with the number of shining faces popping out of the screen while browsing profiles. This definitely means NOTHING. There is still no guarantee that you'll be lucky enough to find your exact match. Judging the amount of people applying to dating services and club, I can swear that they believe that their chances rise up to the sky.
Who are we, men involved, in that desperate dating procedure? Mostly we are hopeless romantics and this gives us either a chance to be distinctive from the rest of the men's world. (Romantic men are mostly dinosaurs in real life) Or opens vulnerable sides that are easy to approach. We can remain innocent being scammed several times, take time to recover and step again fighting the fate.
Romantic origin and (should we have hidden that?) the lust towards the long-legged, blue eyed, sincere, family oriented creatures gives unique scamming opportunities. No need to investigate the essence and consequences.
Aiming to focus on positive results of a dating search, I'm sharing the following:
– Don't expect anything from your partner and don't try to frame her into a certain dream standards. Believe me that the real person you are going to meet at the destination airport is much more interesting than you imagine
– Be enthusiastic and extraordinary
– Don't mix up true interest of a potential partner with the so-called "material benefits" – flowers, sweets, gifts. Inspire her with your personality, views, ideas. Don't try to impress her and look better making her blind with the gifts. This could cause a great disappointment and lost of hope, nothing to say about expenses. Surely, flowers are good for special events and occasions not to say that meanness is the worst men's quality after the cowardice and stupidity.


– Doubt her, starting point is that you don't know her and her expectations. She may force herself but life brings everything to initial places. Unless you want to discover true disappointment in her eyes when she meet you personally.
– Be careful with her feelings though don't forget yours. Suspect her, but do that secretly – don't show that you are jealous or suspicious. Give her time to show up. You'll see what she wants and expects.
– Be demanding – this is ok if you're focused positively.
– Don't judge hastily – remember you've never seen her and you are separated by kilometers. Maybe she is tired, maybe she's upset and doesn't want to share that. Women are special creatures that we never understand. So, give her time – show how patient you can be at times!
– Don't put pressure, or force her to tell you where she's been for the whole weekend when you tried to reach her just leave this as it is unless it happens regularly. So, she appreciates your self-confidence. Leave the idea of justifying her deeds, words etc – leave that as it is and time will show. Don't be active in revealing the truth otherwise you'll be absorbed with destructive emotions. Just leave it to her actions.
– Make investments into future relationships – evening/morning SMS are fine, shot calls for letting know that you think of her – great!
– Forget that you don't want to talk much – reveal your colloquial talents. This is solely the pure source you can implement while dating online. Tell about your feelings, maybe plants for today's evening, etc – just realize that she can't feel that just looking into your eyes.
– Use any net means to find out everything about the potential sweetheart. There are plenty of sources that provide qualified information about scammers etc. At last order address validation with flowers delivery. They will check whether she lives there or not. (But be informed that sometimes they tell that the delivery is done while it's not. And there is no means to find out the truth. Both sides can lie, the delivery company that the address is valid and the lady can keep silent that she didn't get any flowers just to hide her inner intentions to scam you. So, trust reliable companies who value their reputation and would better refund the money after the address validation instead of misinforming you.)
To summarize everything said above, keep your eyes open, don't mix up real interest with the intention of gaining benefits from you, be suspicious all the time until you bring her on a fiancee visa, be enthusiastic and interesting.
So you'll enjoy your time online and remember this time when you are together with the "view from out of the window, kids, devotion and love, love, love together…
Internet Dating Safety Tips
Anyone who has ever heard of the Internet, whether they have used an Internet dating service or not, is well aware of some of the dangers that dating over the World Wide Web can pose. The fact is, if you Internet dating can actually be a more rewarding experience than dating out in the "real world", and you may even be more insulated from a negative experience on the Internet that you would be in a face to face situation. The Internet offers several screening experiences that are simply not possible when dating face-to-face, and using these opportunities to your advantage can result in an extremely successful online dating experience.
In order to remain safe on the online dating site, start off your experience with each prospective date with caution. I recommend a step-by-step elevation process. Begin your search through the use of a screen name that others will address you as when they wish to contact you. Progressing to first names is not too big a step, but giving out your last name certainly is- do not do it until you have spent a reasonable amount of time talking to the other person and have a feel for the kind of person they are.
Set up a separate email account for communicating with potential dates, and never give out any personal information on the first communications. If you feel the other person is pressing you for this information, be prepared to stop communication (if they are pressuring you on something like this already, the odds are good that you will face further pressures if you establish a relationship anyway).
Pay a lot of attention to what the other person is saying, and make sure to register any comments they make that are suspicious or contradictory as you talk. Don't rush into anything- you don't have to meet until you are both comfortable. As you chat, you will both need to establish a direct and forthright rapport with each other, in order to establish the trust which is necessary for a face-to-face meeting (this is one of the unique aspects of Internet dating- the foundation of trust is already there before you have even really met, therefore if it all seems to be working out you are several steps ahead of where you would be if you had met in the flesh initially).
Some hard evidence is always good to establish some trust and a deepening of the relationship. Request a photo, and be prepared to reciprocate. It can be daunting to send that photo, but if the goal is to meet eventually then you are going to see each other sooner or later anyway.
Finally, when it comes time to meet, make sure it is in a highly visible area, with many other people around. Don't be too private on the first date- dinner at a restaurant, a movie in a theater- something with plenty of other people around as you get to really know the person.
Internet dating is growing in popularity and can be a great way to find and establish a great relationship. The mantra "there are a lot of weirdos out there" certainly rings true, but the simple fact is that this is also true in "real" life. Exercising some additional caution in Internet dating will ensure that you have safe experiences, although just like in real life they may not always bear fruit.
10 Golden Rules for Successful Online Dating
10 Dating Safety Tips For Online And Off
Still looking for a special someone? Just be sure to keep yourself safe. Here are ten ways to find love for your heart but keep your personal protection on your mind.
Watch out for someone who seems too good to be true. Begin by communicating solely by email, then look for odd behavior or inconsistencies. The person at the other end may not be who or what he says he is. Trust your instincts. If anything makes you uncomfortable, walk away for your safety and protection.
Make sure all contact on a member site takes place through a double-blind system, ensuring your true identity is protected until you decide to reveal it. Never include your last name, home address, phone number, place of employment, email address or any other identifying information in your profile or initial messages. When corresponding with someone, turn off your email signature file. Stop communicating with anyone who puts pressure on you for personal information or attempts in any way to trick you into revealing it.
Cautious decisions will result in a better dating experience. Be sure to protect yourself against trusting the untrustworthy; potential boyfriends must earn your trust gradually over time, through consistently honorable, straightforward behavior. Take all the time you need to investigate for a straightforward person and pay careful attention along the way. If you suspect someone is lying, he probably is, so act accordingly. Be responsible about romance, your heart will thank you. Don't become prematurely intimate with someone, even if that intimacy only occurs online. If you mutually decide to cross the point of no return, be smart and protect yourself.
Most online dating services do not require members to submit to background checks. So make sure you get as much info as possible by asking questions, utilizing internet search engines and most importantly, using common sense. Nothing is 100% reliable, just remember to use your head…not just your heart.
A photo will give you a good idea of the person's appearance, which may prove helpful in achieving a gut feeling. In fact, it's best to view several images of someone in various settings: casual, formal, indoor and outdoors. If all you hear are excuses about why you can't see a photo, consider that he has something to hide.
A phone call can reveal much about a person's communication and social skills. Consider your security and do not reveal your phone number to a stranger. Try a cell phone number instead or use local telephone blocking techniques to prevent your phone number from appearing on a Caller ID. Give out your phone number ONLY when you feel completely comfortable.
The beauty of meeting someone online is that you can collect information gradually, later choosing whether to pursue the relationship in the offline world. You never are obligated to meet anyone, regardless of your level on online intimacy. And even if you decide to arrange a meeting, you always have the right to change your mind. It's possible that your decision to keep the relationship anonymous is based on a hunch that you can't logically explain. Trust yourself. Go with your instincts
Pay attention to displays of anger, intense frustration or attempts to pressure or control you. Acting in a passive-aggressive manner, making demeaning or disrespectful comments or any physically inappropriate behavior are all red flags. You should be concerned if your date exhibits any of the following behavior without providing an acceptable explanation: Provides inconsistent information about age, interests, appearance, marital status, profession, employment, etc. Refuses to speak to you on the phone after establishing ongoing, online intimacy. Fails to provide direct answers to direct questions. Appears significantly different in person from his or her online persona. Never introduces you to friends, professional associates or family members.
When you choose to meet offline, always tell friends where you are going and when you will return. Leave your date's name and telephone number with a friend. Never arrange for your date to pick you up at home. Provide your own transportation, meet in a public place at a time with many people around (a familiar restaurant or coffee house is often a good choice), and when the date is over, leave on your own as well. Refrain from drinking excessively, as it could weaken your ability to make good decisions. If at some point you and your date decide to move to another location, take your own car. When the timing is right thank your date for getting together and say goodbye
If you plan to fly in from another city, arrange for your own car and hotel room. Do not make known the name of your hotel and never allow your date to make arrangements for you. Get a rental car at the airport and drive directly to your hotel. Always call your date from the hotel. You can also check out the location you both agreed to meet at ahead of time to see exactly where it is and to get more familiar with an area . If the location seems inappropriate or unsafe, go back to your hotel. Try to contact your date at that location or leave a message on an answering machine. Always make sure a friend or family member knows your plans and has your contact information. And carry a cell phone at all times.
10 Golden Rules for Successful Online Dating
Summary:
Never do anything you feel unsure about. If you are in any way afraid of your date, use your best judgment to diffuse the situation and get out of there. Excuse yourself long enough to call a friend for advice, ask someone else on the scene for help or slip out the back door and drive away. If you feel you are in danger, call the police; it's always better to be safe than sorry. Never worry or feel embarrassed about your behavior; your safety is much more important than one person's opinion of you.
While cheaters, liars and frauds certainly can be very convincing on the Web, you'll also find them in nightclubs and offline dating services, parties or even sitting across from you at your local coffee house. Despite where you meet someone, dating is never risk-free, but a little caution will reduce your risk to your safety when trying to find that certain someone for your heart.
Please follow and like us: