Divorced, Split up, Single? Here are Five Massive Reasons Why You Should Be Dating Online!"
Massive Reason #1. Convenience!
From the comfort and privacy of your own home you can relax with a cup of tea or coffee, and scroll through an assortment of potential women to meet and date! You can even have a beer or a glass of wine while doing it…Instead of late nights in smoky bars and going home disappointed…and wake up smelling and feeling like an ashtray.
Unhealthy, smoky bars are boring and drunks don't interest me. Then there's the loud thumping music where you have to shout at each other to be heard. While at home and in your own time, you can go online and pick a suitable profile to email and organize to meet. I love doing this.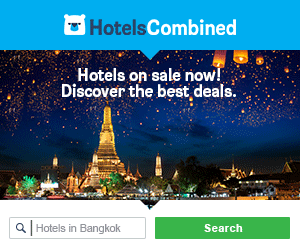 So for pure convenience and ease, online dating is the number one place for meeting women! Online dating is a major breakthrough for single men. You can meet women you wouldn't otherwise ever have the opportunity to meet! Therefore it creates an even playing field for men who otherwise don't enjoy trying to 'pull' women in bars. By learning some basic skills and getting experience, any man can succeed online.
Also read: All you need to know about Online Dating
Massive Reason #2. Not Having To Face Rejection by Approaching Women Cold!
This is a major bonus for guys who are recently divorced, split up and have lost their confidence and experience with meeting women. It is the best way to ease back into the dating scene…You don't have to boldly approach a woman in public and get her number for a date.
You do it online via email, with no nervousness to deal with at all. And if you contact a profile and she ignores your email, so what? You just move on to another until you find one to meet, easy! Therefore you are not confronted with your fear of being rejected in public, with online dating. And if you do get ignored or knocked back, no one knows but you and it doesn't MATTER.
There are plenty more to choose from. And by the time you meet, you've already chatted via email and on the phone so there is no need to be nervous when you meet her for coffee.
Massive Reason #3. Confidence Building!
You gain confidence by meeting women online and having success with seduction. This is a massive benefit. When I divorced after nine years I was nervous approaching women and had little success. Once I had been online dating for six months I was back on my feet with women. I now have the belief and confidence to approach and meet women everywhere.
I also have more skill at handling cold women and rejection when it happens. Because I've learnt that it's impossible to succeed 100% of the time. Every No means you are closer to a Yes. So if you are not getting rejected, you aren't in the game! You HAVE to be in the game!
The confidence you get meeting and seducing women online will lead you to meeting the perfect lady for you. Whether that is online or offline. It's getting the experience that is important. As Tony Robbins would say, 'Repetition is the mother of skill.' 
Massive Reason #4. The Infinite Amount of Suitable Women!
It truly is an infinite amount of women available online to meet. By having such a large pool of single women to contact, there is no need to ever be short of at least one date a week. It's just a case of being organized and only contacting local women to make the most of your time.
There will be anything from two to thirty two different sites in your region to join and check out profiles. There are also many NEW women joining everyday…this will continue forever! So it's a must for single men to get good at online dating.
You can never run out of women to contact. Even if you exhaust one service you can try another. By the time you've gone through all suitable profiles to meet on the other service, the original one will have new stock! Online dating is also very affordable!
Massive Reason #5. Ease of Finding Suitable Partners!
By creating your own criteria and sticking to it, you can find someone suitable so much quicker than offline. That is of course if they are honest in their profile. [Which sometimes they aren't.] This saves you a lot of time and money by having criteria. For example, I don't date women with children. Which is hard in my age group.
But dating women with kids will never work out for me, so I just have to stick with my criteria. I also don't date smokers anymore. So the more experience and confidence you get, the more definitive your criteria get. By narrowing my criteria I have meet some great ladies a lot quicker than if I had dated just anyone who would go out with me.
Also, when you approach someone in a bar you know nothing about them but when it comes to online dating, you get to know a reasonable amount before you make contact. This really does increase your odds of meeting suitable partners. I love online dating…I much prefer it to bars as an alternative. It's paved the way for me to be comfortable when I am single. Because I know there is a LOT of suitable women online and I'll be back dating a nice lady sometime soon….
10 Golden Rules For Successful Online Dating
As everyone knows, the favorite method of mating and dating for singletons the world over is to join an online dating site. But what most people don't realize is that only around 10% of dating site members actually meet a long-term partner on their chosen site and a whopping 70% don't even receive one message from another member. If you follow the 10 simple steps outlined below, you too can join the 10% who find love and romance on line.
Choose the right site. The boom in online dating has provided a plethora of choice for consumers but you should take a few moments to decide on the type of partner you're looking for, not to mention the town or city where you would prefer him/her to be located. There are niche sites which cater to all sectors (single parents, bikers, gay people etc) and general sites which welcome all comers just as there are city or country specific sites and sites with a global perspective. Choosing the right site for you is probably the most important decision you'll make when looking for a partner on line.
Choose a great username. First impressions always last and the on line identity which you give yourself is the first thing that other members will see before they check-out your profile. 'Funny' works, 'cryptic' works and you wont go far wrong even if you decide to use your own christian name; but if you go down the smutty or sexually suggestive route (which a lot of guys seem to do), you'll find that other members will give you a wide berth.
Upload a photo. This is crucial as a significant percentage of people only search for members who have bothered to include a pic; you want to see what other members look like so it stands to reason that other people will feel the same way about you. If the only photo you have isn't particularly flattering, you can always mention that in your profile – it's still better than no photo at all.
Complete your profile. There's nothing more off-putting than a profile which screams "I can't be bothered to do this properly". If you don't have time to complete all the categories when you are signing-up, then make the time to do so at the earliest opportunity.
Be upbeat and positive. If you're feeling a little down or lacking in confidence, now isn't the time to say so when you're writing a description of yourself. If you come across as confident, happy and full of fun, you'll get much more attention than if you come across as mono-syllabic or down in the dumps. And remember, humour is a real ice-breaker and a great aphrodisiac.
Also read: All you need to know about Online Dating
Widen your search criteria. If you generally go for people who have blonde hair, blue eyes and are between 5'4″ and 5'6″ and you narrow your search down to just these specifics, then you may be missing out on a great many other members who you'll also find just as attractive. To start with, just search by gender, age and location and that way you'll be giving yourself the widest possible choice.
Don't automatically dismiss people. If you receive a message from someone who's profile you like but who hasn't bothered to include a photo, you should still write back and ask them to send a pic to your regular email address. You'll find that many people are more willing to do this than post a pic for all and sundry to look at.
Use all the features on offer. Many sites provide a great deal more than just an internal emailing system. Some sites might include voice messaging whilst others enable members to chat and flirt in 'real time' with other members and the more you take advantage of everything that's available to you, the more chance you have of making contact with someone special.
Be proactive. Once you've registered and completed your profile, don't wait for others to make contact with you. When you spot someone who you think might be a good fit with yourself, write to them and introduce yourself. And don't just say 'Hi, I like your profile', tell them why you've written to them and point out the things that you believe you have in common. A long opening message will create a much better impression than a short, perfunctory one.
Check back with the site. Most popular dating sites have new people joining all the time so remember to log-in at least once every day to view the most recent members and you can then contact anyone you like the look of before others get the chance to do so. Also, you should remember that on most sites, the members who log-in the most appear higher up the search listings than those who don't so your profile will be easier to spot by people with whom you might be compatible.
So there you have it – successful online dating is not rocket science; it just takes a bit of thought and a bit of effort and if you adhere to the 10 rules that I have outlined above, then your personal life will soon receive the kick-start it deserves.
7 Questions You Have to Ask Before Jumping on the Plane to Meet Her
You have met your true love online. Is she for real?
The entire world is desperate to find the real love. As the popular songs sounds, 'All You Need is Love'. It is true: to love and to be loved is probably the most important thing in our life. But what to do if you are not sure – is it Love with a capital "L" or just another temporary flirt?
Doubting if the person you are with is the right one for you is a normal thing especially if you have meet that person through online dating sites and you never have meet her face to face. But there are some things to consider, especially if she is miles away from you that can help you make up your mind if that person is worth to spend your money and time with.
For how long do you known her?
If you just met her – forget about that plane ticket for the moment.
If there are less than 4-6 months since you two have met, your love can be just an illusion. Wait until you know each other better and talk online or on the phone as much as you can to get some trust and comfort in the relationship.
What do you talk about?
I am sure that you like to stick to sweet love talk but how she reacts if you are asking her about her family, her friends? Does she gives you details or didn't want you to know too much about them? You can find out more about her if you know how her friends and family are. You can even talk with her friends online and try to know them this way. But if she don't tell you too much about people around her, this fact have to make you suspicious about this lady. Is she embarrassed to talk about you in front of her friends or does she have something to hide to you?
Do you find her attractive?
Does love depends on sex? I'm sure you already know the answer. Yes it does.  How can love be complete without the mornings you are waking up in your lover's arms after a hot passionate night? So if you talk about HER to YOUR friends all the time and you are already dreaming about her and you haven't even touched her, then that is a good sign, this relationship can have a future, a good one at that.
Also read: All you need to know about Online Dating
Do you think, honestly, that she likes you?
You can ask for an outside opinion to your best friend or test her. Yes I know that is unfair but everything is fair in love and war. Isn't it? So ask her to do some things for you.
– read a book then talk about that book to see how carefully she read it;
– take some photo especially for you… in special places;
– buy a CD with some music you like; etc
When you are asking her these things you have to be careful not to ask something too expensive, or something that she couldn't do even if she wanted to. But be specific about the things you are asking and ask it in a polite way. If you see that she is trying as hard as she can to do what you are asking her, then she is yours
It means that she appreciates you and is curious about what you like, and she is interested in you.
If she won a large sum of money, what would she do with it?
Just ask her. You have all the chances to be surprised by the answers.
It could be: buy new designer clothes, buying everything for herself and/or her purse dog, probably give the money to charity, and quit her job mid-shift. You can discover a lot about a person from the answers to this question. But if somewhere in the answer is your name is involved you can smile – she is thinking about you like you are there in here daily life.
Do you have a lot in common?
Maybe she is hot and you like her, but a long term relationship involves more than just sex. You know that, don't you? So what hobbies do you have in common, where do the both of you enjoy going on vacations or weekends? Do you have common passions? These are some important things to consider when you are thinking to spend a little fortune on a plane ticket.
Is she the best you can get?
Don't compromise! We compromise in love because we are so desperate to be loved. But compromising does not lead to feeling loved. Finding real love has nothing to do with chance, looks, location, or timing. Finding your perfect love-mate has to do with your thinking, your qualities, your affirmations, your spirituality, and your commitment to being with a woman who can love you as equally as you will love her.
Please follow and like us: