You look in the mirror and don't have a problem with your appearance, except for slight chubbiness. Standing on the scale proves your guess: you've gained 10 extra pounds.
Maybe you've heard stories about men and women who've lost many pounds in only a few days. While a few people may have quickly lost weight, they probably went through tough times. Most quick weight loss methods demand that you follow extreme diets, which you'll end up hating and quitting.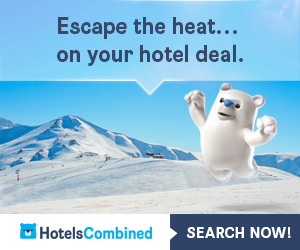 On the other hand, you can avoid quitting your diet by not going on a restrictive diet. Instead, change your eating habits for good. You may lose weight slower with this method, but you won't suffer hardship.
Also read: 8 Reasons to Lose Weight Now!!!!
How can you put the slow weight loss method to work for you? First, you could write out all foods that you eat since they make weight gain possible. Don't just jot down desserts, like sweet potato pie and ice cream sundaes. Instead, take note of everything, including the glazed donuts that you grab on the way to work or late night snacking. By seeing your complete eating habits, you can make better choices and changes.
Let's say you record your eating habits and find that you snack too often: you actually have mini-meals before and after lunch. Ask yourself, "Am I really hungry at these times, or do I eat for the sake of eating?" Perhaps that bowl of sugary cereal in the morning leaves you empty on energy by 10 a.m. Since you can't have lunch, you have a family size bag of corn chips. Here the solution can be to switch to a hearty, whole-grain, and sugar-free cereal so you get energy that lasts longer.
Another aspect of the slower weight loss method concerns listening to cues from your body. Cues are signs that tell you that you need to eat more or that you should stop eating, but cues can be tricky. Most of us can't interpret these cues without letting at least 15 minutes pass, since human bodies take this amount of time to absorb food.
For instance, you've eaten two servings of meat loaf and a slice of chocolate cake. Now your stomach growls, asking for more food, yet you wait 15 minutes before putting another morsel in your mouth. While you wait, you read a novel- 15 minutes pass and you discover you're full.
One additional technique for the slower weight loss method involves enjoying every bite of food, from the moment the food enters your mouth. You taste the tangy lemon zest in the Romaine salad or the creaminess of cheddar cheese on your macaroni. By savoring what you eat, you learn to appreciate food. And you develop self-control by finding satisfaction in eating moderately.
You can see why changing your eating habits makes losing 10 pounds easier— you don't use any drastic measures. Instead, you focus on long-term choices that fit your lifestyle. By following these tips, you can change your eating habits to lose 10 pounds and keep the extra weight gone forever.
Some Ideas about Developing Good Eating Habits
Most people know that good eating habits are essential to good health and well being and while many people seem to ignore this fact, lots of people really do try to eat properly but part of the problem and the main reason a lot of people just don't seem to be able to maintain good eating habits is both misinformation as well as lack of information.
With the vast variety of foods out there and the vast amount of advertising done for many of these foods with oftentimes misleading statements regarding their dietary values it would stand to reason that it is so easy to be guided off track and right into bad food choice territory. Add to the equation the vast amount of diet plans for weight loss as well as the amount of trendy new cookbooks extolling the virtues of the latest fad revolutionary healthy foods to eat and you have a vast array of contradicting information coming at you from all sides!
So what should you do to develop good eating habits? Well, here are some guidelines to follow to get you well on your way to making better, more health minded food choices.
1)       PREPARE YOURSELF FOR SUCCESS
In order to begin you need to prepare yourself mentally. Plan in advance what you will be eating during the week, write it out for yourself, stock up on those foods and make it happen!
2)       PROTEIN IS VITAL
Make sure you eat protein in some form at every meal, including breakfast.
3)       EAT LESS REFINED BREADS AND STARCHES
Cut back on the amount of bread and pasta you consume. Eat your pasta as your mid-day meal and if you do eat pasta or bread it comes from whole grains.
4)       LIMIT YOUR DAIRY CONSUMPTION
Drink non-fat milk, eat low fat or fat free cheese and low fat yogurt but check the yogurt, some low fat yogurt has a very high sugar content!
5)       DON'T OVERDO THE FRUIT
No more than 2 a day and use just the good fiber kinds. Apples, pears, plums, and berries are best. Avoid fruit juices, they're loaded with sugar!
6)       EAT NUTS
Just stay in moderation here. A quarter cup of pistachios, almonds or cashews are not only tasty, but a good source of protein.
7)       REDUCE THE PORTIONS
When at home, use smaller plates. If you go out, order the smaller size or if one size fits all, get a doggie bag in advance and put half your meal in it before you start to eat. You will fell better and have a good meal to eat again later.
8)       DRINK LOTS OF WATER
Water has great dietary and overall health benefits. Many hunger pangs are due to lack of water. Drinking plenty of water throughout the day will keep you hydrated and will reduce food cravings.
9)       GO MEATLESS FOR A MEAL A DAY
Try eating one meal per day with no meat. For example, have a peanut butter and jelly sandwich rather than a hamburger. You reduce bad fat and increase fiber and protein.
10)     NEVER SKIP BREAKFAST
A proper breakfast gets your metabolism going. Use cereals with at least 5 grams of fiber and no more than 8 grams of sugar and use non-fat milk.
11)     EAT MORE SEAFOOD
Eat water packed tuna and salmon; they are loaded with omega-3 fatty acids that help protect the heart. You should have these seafood's 2-3 times per week.
12)     BRING YOUR OWN LUNCH
Rather than eating lunch out all the time, make your lunch and only eat out for lunch once a week. You'll save money and know your eating good things like whole grain bread, lean chicken or ham and fruit or veggies.
Also read: 8 Reasons to Lose Weight Now!!!!
The fact is if you use these simple guidelines as a means to put together a plan of good eating habits you will be well on your way to developing them with sound nutrition and you will be paving the way for a life long journey of better health.
6 Steps to Ending Bad Eating Habits
Whether quitting your addiction to snacking, too much sugar, or quitting smoking it  starts with knowing what you want, checking obstacles then handling them in advance. Follow these six steps and you'll more easily reach your goals.
A client wrote, "Help me! I thought I was finally getting a handle on my weight issue but the sugar is killing me. I had an awful day. I won't even tell you what I ate today because it is just so unbelievable. All I will say is that 90% of my food today consisted of sugar! I really, really need some help getting past these cravings. I am no doubt a sugar addict. If I could get past this there is no doubt that I will reach my goal."
If you see a little of yourself in this message, you're not alone. Many describe themselves as sugar addicts. They believe if it were only for that one thing, then they could reach their weight loss goals. If you believe only one thing stands in your way of losing weight, consider this: What if that one thing (an  addiction to sugar for instance) were gone? Do you really believe, "If I could get past this, there is no doubt that I will reach my goal," or is it an easy excuse to stay stuck?
If I told you I could show you a way to stop craving sugar, would you want me to show you how?
Think about that for a moment. Close your eyes and really think it through. You've said if only you didn't crave sugar, then you could lose weight, but is that really true for you? Ask yourself these questions:
Would you eat differently, and if so how?
Would you act differently, and if so how?
What else would change, and what would stay the same?
What would you lose?
What would you gain?
Until you know what you want, know you can achieve it, and know what else will change (i.e. how your life may be different), you can't discover any obstacles that first must be considered. For instance, you may want to stop eating anything after 7 PM yet your husband doesn't come home from work until 8 and he wants you to join him for dinner. That's an obstacle.
If you've got a habit of watching your favorite TV show with a bowl of ice cream, then breaking that habit is another obstacle.
If you don't work out ways to overcome your obstacles perhaps through discussion and compromise with your husband, or habit breaking exercises for your ice cream habit, there's bound to be a problem. Just saying you're not going to do something any more rarely works. Instead determine what might stand in the way of achieving your goals, find a way around them, and you're much more likely to actually achieve those goals once and for all.
The statement, "if this one thing were handled, then everything else would fall into place" is an "If Then" statement and gets people into trouble. They want a fairy godmother to make it all better. A strong belief that one single thing such as, "eating sugar is my problem," sets you up to fail, especially if you really like eating sugary foods.
Getting a handle on your cravings is not an all-or-nothing proposition. You must leave room for occasional deviations. It's not the occasional side trip that causes weight trouble, it's the road we usually travel.
In NLP (Neuro Linguistic Programming) a good starting point is the exercise called Establishing a Well Formed Outcome. "Well formed" means it meets all criteria of a well thought-out end result.
Here are the steps to creating a well formed outcome:
1) State what you want (not what you do not want). "I want to weigh 135 pounds."
2) Determine whether you can achieve it (do you believe it is possible?).
3) What resources do you have and what do you need (time, money, gear, clothes, equipment, coaching, whatever).
4) Check whether anyone else is involved and any potential obstacles that may come up regarding others. Think of everyone involved in your day-to-day life.
5) Picture yourself "as if" you've obtained what you say you want and see if that picture fits. Do you like what you see?
6) Put together a plan of action for the achievement of your outcome.
Also read: 8 Reasons to Lose Weight Now!!!!
While it may seem like a lot of effort simply to decide what you really want, going through these steps at the beginning helps you find potential obstacles which previously stopped you from moving forward. For example, if you decide you want to join a gym and start exercising every day but you've forgotten you don't even own a car and just lost your job, that exercise plan might not work out right now. If you did join a gym, you'd end up not going and then you'd think you'd failed, yet it was the plan that failed, not you. You didn't think it through.
A better plan in this instance may be doing exercises at home, or within walking distance (or simply walking for exercise). Later, when you do have transportation, you can rethink the plan and perhaps join a gym then. There are always options.
It's better to look at what you want from every angle, then put together a plan you know can and will work. Then when you know what you want, you'll also know you can make it happen and begin by taking that first step toward making it a reality.
Tips and Strategies for Encouraging Healthy Eating Habits in Your Family
When it comes to kids, knowing what is healthy is only the start. Even if you shop 'healthy' it does not mean that your kid will willingly eat it.  There is hope.  Kids need some extra encouragement and guidance along with a few of these strategies your kid is sure to eat healthy.
Be a gatekeeper.
It's likely that the easiest way to get your kids to eat healthy is to remove the less-healthy options.  Take control over what food and snack choices are in your home.  If a kid is hungry they will eat it when there isn't an alternative.  Have you ever heard of a kid starving to death because his parents would not feed him potato chips?
Keep healthy food in sight.
As for those less-than-good-for-you foods, keep them in high cabinets and out of your kid's reach.  Arrange your refrigerator and cabinets so that healthy foods are the first foods that you see.  If you choose to have some unhealthy options in the house keep them out of sight and you and your kids will be much less likely to choose them as an option.
Make healthy food convenient.
Wholesome foods, particularly fruits and vegetables require little preparation which is great for your 'starving' kid and you.  Have a fruit basket at eye level on the counter at all times or have a container with carrots and celery sticks ready to go in the refrigerator.  You might be surprised at how many more fruits and vegetables your kid will eat simply by having them visible and easy to grab.
Make learning about food fun.
Taking some of the mystery out of where foods come from can work wonders for some selective eaters.  Prepare family meals together, have your kid mix the ingredients and serve the food to the rest of the family.  Plant a vegetable garden as a family project and put your kid in charge of watering and picking the ripe vegetables.  Kids that are involved are more likely to be a willing participant in the eating process.
Keep an eye on Portion sizes.
Parents often stress over how much their kids should be eating.  Whether you are trying to get a selective eater to take a bite of anything green or limit the amount of dessert your sweet-toothed kid wants watching portions is necessary.  Knowing the size of a healthy portion will give you some needed perspective.  You can use the USDA's Guidelines for Healthy Eating to learn about what a healthy portion is.
Set a healthy example.
Keep in mind that eating meals together isn't just a great way to catch up on your family's day it is also the perfect time to role-model healthy eating habits.  Kids learn by watching their parents…That's food for thought!


Please follow and like us: