Why is it that the minute we decide to start a diet someone calls and invites us to dinner? Is it Murphy's Law or just some interesting phenomena called Life? In this article, we are going to talk about the dieting mistakes you should avoid if you intend on losing weight and keeping it off.
Life has a way of fouling up our the best laid plans. First you decide to keep your car cleaner, "I'll wash it every Saturday morning." Great, you have a plan. Saturday comes along and someone calls inviting you to go golfing. You think, "I was going to wash the car, but I'll do it when I get back," and off you go. Maybe you do wash the car later that day, but maybe you tell yourself, "I'll wash it next Saturday. It really wasn't that dirty."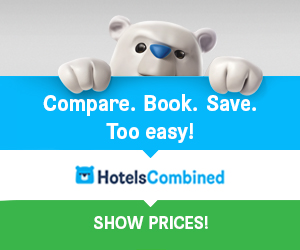 Next week Saturday comes along and someone invited you camping so you're in the woods thinking, "Oh, well, I can't wash the car from here, can I?" Another Saturday rolls around and  you've forgotten all about your car washing plan, so even though you're not doing anything else you're thinking, "I don't really FEEL like washing the car right now. I'll do it later," and so it goes.
"Life is what happens while you're busy making other plans."  — John Lennon
It happens to all of us. You join the gym and immediately get the flu. Sign up for a adult education class and you're car breaks down on the first night. When you need to water the grass there's no rain in sight, but wash the car and what happens? These examples are not meant to give you a pessimistic outlook but instead point out why persistence in the face of obstacles is what separates the haves from the have nots.
It's not what happens but what you DO with what happens that matters.
Also read: Barriers of dieting-Are they Psychological or Physical?
The best approach is one-day-at-a-time, or even lesser intervals depending on what you are attempting to do. If you're trying to quit smoking, you might want to take things half-an-hour at a time. With food or eating it can be one meal at a time, one hunger pang or craving at a time, or whatever interval works for you.
Choose your Time Interval then Make it Happen
If you say you'll never do something again (smoke, overeat, over drink) it never lasts (you must build in the possibility of occasional lapse), but if you wake up in the morning and decide for that day, and only that day, that you will follow through with your plan, for just that one day, then it can and will happen. There's a real rush of accomplishment when you wake up and realize that yesterday you did it; you accomplished what you set out to do. Each accomplishment make it just that much easier to decide again to follow-through and it gets easier and easier.
Let the successes build, and let the lapses pass. It takes practice to get proficient no matter what you are learning, so plan to persist. Small lapses aren't failures, they are only lapses, and you then decided for the next time period. Doing this allows you to pre-plan when you know you'll not stick to your eating plan, thereby making it okay on occasion to over indulge. Holidays, special occasions.
People who maintain a healthy weight do this all the time without thinking. When you give yourself permission to indulge, it's amazing how much less you'll feel like indulging. Take away the forbidden fruit and it's just an apple.
Dieting Mistakes to Avoid
Have you tried to lose weight; I mean really tried to lose weight but never seem to get the results you want? This article shows you what some of the common misconceptions are about weight loss that may be holding you back and how you can beat them and start losing weight right now.
Many people set out to lose weight with good intentions of sticking it out until they reach their goals. In fact, they intend to lose those unwanted extra pounds for good without ever seeing them again. So then, why is it that so many people lose weight only to gain it all back again? And why is it that so many people get frustrated and quit trying before they even lose any weight?
Of course dieting to lose weight takes some planning and some will-power to stay with it, but a big part of the reason why so many people seem to be on a perpetual diet but never seem to lose weight often has less to do with their will to want to do it, and more to do with falling victim to some common mistakes dieters regularly make. Let's look at some of these mistakes and some solutions to them.
One big mistake that most dieters make is assuming that certain foods can be eaten in high quantities such as fat-free foods. It needs to be understood that just because a food is fat-free doesn't mean it is calorie free. When you consume more calories than you use, you will gain, not lose, weight.
Many people who tried one of the many low-carb diets out there thought that they could eat as much as they wanted as long as the food they ate had low or no carbs. This way of thinking is wrong. It is still a matter of controlling the size of your portions that makes the difference. Keeping track of your overall calorie intake each day is imperative to a proper weight loss plan.
Another mistake that is made by dieters is expecting too much too soon. When you come to the conclusion that you want to lose 30 pounds, this is a realistic goal. When you decide that you want to lose those 30 pounds in one month, this is not a realistic goal. Maybe your 25th high school reunion is coming up and you want to be able to fit into that dress or suit you wore 25 years ago.
This is only possible if you take the time to allow yourself to properly attain that goal. Weight loss is best done at 1-2 pounds a week, not at 1-2 pounds a day, so set a small goal of say losing 5-7 pounds in a month, then set another similar goal and so on, until you reach your ultimate goal.
Not eating enough is yet another common mistake that dieters make. The fact is, if you eat too little calories, your metabolism will slow down and you will go into what is known as "starvation mode". This promotes major fat conservation for survival purposes and any weight loss will therefore come from the breakdown of muscle tissue, not fat! For the average adult female, it is not recommended to consume below 1000 calories and the average adult male should not consume below 1200 calories unless under the direction of their doctor.
One of the biggest mistakes dieters make by far is not planning for how to keep their weight down once they lose it. Often, people make the mistake of going on a "miracle" diet that promises super weight loss and although these types of diets are very dangerous and I absolutely do not recommend them, some people actually do lose weight on them.
The problem is, these types of diets are designed to end at some point (which is a good thing since you would probably make it into the obituaries with a prolonged stay on these diets). That means that you would likely resume your old habits when it's over thus accounting for the returning of all the weight you lost on the diet.
Of course getting some exercise is a key part in successful weight loss as well, but putting together a well thought out eating plan designed to stay with you for the rest of your life is the real key to taking that extra weight off and keeping it off for good. Be careful not to get caught making the mistakes mentioned here and you will have a much better chance at weight loss success.
10 Dieting Success Tips
SUCCESS TIP NO. 1: EAT YOUR LARGER MEALS EARLY AND SMALLER MEALS LATER
You will feel better and lose weight quicker if you eat a large breakfast and eat a smaller dinner. You may also want to eat the majority of your carbs earlier in the day, saving a salad and lean meat protein for dinner. Eating larger meals during the part of the day when you are most active will help you to feel satisfied throughout the day and curb cravings for unhealthy snacks.
SUCCESS TIP NO. 2: CONSIDER EATING SALMON OR MACKREL FOR BREAKFAST
Yes this may seem odd, but it is one way to work in Omega-3 fatty acids that are good for you and add some variety to your daily diet. After a few months you may tire of eating eggs and bacon for breakfast. Substituting fish will give you the protein and healthy fish oils you need.
You can try canned salmon or mackerel in croquettes for a healthier sausage substitute. Or you could simply eat cold leftover salmon the next morning with dill sauce.
SUCCESS TIP NO. 3: USE LETTUCE LEAVES INSTEAD OF BREAD
This tip can seem a bit odd at first but if you try it you will probably grow to love it. Instead of eating breads and buns with your sandwiches and hamburgers, why not try leaves of lettuce?
You can make a double cheeseburger with onions, pickles and tomato wrapped in a whole lettuce leaf. Or you can make tasty wrap sandwiches with lettuce instead of tortilla and bread. This will help increase your good carb and fiber intake while giving you more variety in your diet.
SUCCESS TIP NO. 4: EAT A FRUIT DESSERT
Okay, we all want a little dessert sometime, but how do you have your dessert and your low-carb diet too? Why not try cheese with fruit slices or berries? Better yet, why not try cream with berries? You could even try sweet pineapples or strawberries with cottage cheese?
Berries are sweet and high in fiber and nutrients and dairy products are high in protein. If your low-carb plan will allow it, this is a sweet and tasty alternative to more sugary desserts.
An added benefit is that the protein in the dairy products and the fiber in the fresh fruit will make these desserts more filling.
Also read: Barriers of dieting-Are they Psychological or Physical?
SUCCESS TIP NO. 5: GET YOUR FRUIT FRESH NOT SQUEEZED
Fruit juice can be very tempting as a replacement for soda, but just how healthy is fruit juice? If you read the labels you will soon realize that in many of the commercial juices available at your local grocery store there is very little actual fruit juice.
What you will find is lots of sugar water and other ingredients. Why not skip the juice altogether and eat a fresh piece of fruit? Not only does fresh fruit contain less sugar than juice, fresh fruit has fiber that is good for you and will help you feel fuller longer.
SUCCESS TIP NO. 6: GO EASY ON THE MEAL REPLACEMENTS
New meal replacement shakes and bars go on the market almost every day. These shakes and bars may claim to be healthy, but almost all of them, even the Zone Perfect bars, contain hydrogenated oil and sweeteners.
So be careful. The bars especially may be only slightly healthier than a Snickers candy bar. Occasionally, they may not be that bad for you but as a rule you probably don't want to indulge in a meal replacement shake or bar every day.
SUCCESS TIP NO. 7: IF IT SOUNDS TOO GOOD TO BE TRUE IT PROBABLY IS
Low carb doughnuts and muffins? You can find these prepackaged low-carb labeled goods at your neighborhood grocery store and at many low-carb lifestyle specialty shops. That does not mean that you should make a habit out of eating them.
While low-carb pastries may be tempting remember that they still contain all of the usual carbohydrate suspects: sugar or a sugar substitute and flour. They may be healthier than your typical muffin as an occasional treat, but remember to stick with the basics for continued low-carb success.
SUCCESS TIP NO. 8: AT THE GROCERY STORE – SHOP THE OUTER AISLES
It will be easier to stick with your low-carb lifestyle if you learn the one common thread in all grocery store designs: the healthy foods are on the perimeter aisles.
Think about it, when you go into the grocery all of the healthy stuff, fruits, vegetables, meats, and dairy products are arranged around the stores walls. You only rarely need to enter the center aisle areas in those few stores that stock butter and cheese in the center near the frozen foods. For the most part all of the foods that you need for your low carb diet can be found on the perimeter of the grocery store.
Train yourself to start on one end of the outer aisle and work your way around. It will be much easier to avoid carb cravings and fill your basket with healthy items if you do so.
Also read: Barriers of dieting-Are they Psychological or Physical?
SUCCESS TIP NO. 9: INVEST IN GOOD COOKBOOKS
Can't figure out what to eat? Need some variety in your diet? Turn to a cookbook. Granted, not all recipes in a cookbook are low-carb fare, but you will be surprised at the number of low-carb and low-carb friendly recipes you can find in your standard Betty Crocker Cookbook.
Cookbooks are great reference tools that often contain handy tips on purchasing cuts of meat and preparing meats, fruits and vegetables in new and exciting ways.
Plus, new low-carb cookbooks are hitting the shelves all the time. So be sure to take advantage of these resources to try something new, different and delicious.
SUCCESS TIP NO. 10: TAKE A GOOD MULTIVITAMIN
We can't all do it right all of the time. Even the most conscientious food combiner may miss some healthy vitamins, minerals and trace elements in their diets. To help make sure you get everything that you need, consider taking a good multivitamin.
Check with your doctor first for recommendations and you should be tested for anemia to see if you need a vitamin with iron. However, the longer you eat low-carb and the more red meat you eat, the less anemia will be a problem and you should be able to take vitamins with less iron.
In Conclusion:
Keep in mind that your success is totally up to you and no one else. Assuming that you are an otherwise healthy individual, your body will do its part. Just remember to adhere to the low-carb diet plan that is right for you, exercise regularly and add some variety to your meals to help you stay faithful to your health and weight loss goals.
Please follow and like us: