Have you ever wondered what "opt-in email marketing" is and how it compares to bulk e-mail marketing? Being a 'newbie' to Affiliate marketing, and likely having limited funds, can leave entrepreneurs feeling lost in terms of marketing and they end up turning to extreme cost saving options like free classifieds and newsgroup sites. Most marketing experts will tell you that these efforts are not only time consuming, they afford very few results.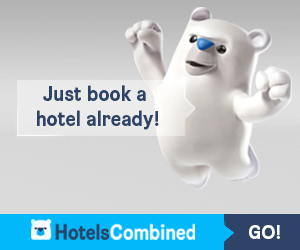 Internet marketing experts have compiled countless studies as to why Internet marketing works, as well as the techniques that are proven successful. In addition to the techniques that are proven successful, studies have also revealed techniques that prove unsuccessful. If you're interested in learning more about e-mail marketing to help promote your business, consider the following information before you decide on a method of advertisement.
Must read: Why people fail to earn in Affiliate Marketing
First let's look at the process of sending unsolicited bulk e-mail:
Unsolicited Bulk E-Mail is the practice of sending out huge quantities of e-mail to a massive list of e-mail addresses that remain unverified or qualified.  This practice is considered incredibly controversial and in many cases may be against the law.
If you're considering this marketing tactic for your business; you must be incredibly cautious. Using unverified bulk e-mailing practices to promote your company could put your business and your reputation at risk; not to mention the possibility of huge financial fines and jail.
The appeal of unsolicited email marketing, for many aggressive entrepreneurs, is very dramatic, and it has become incredibly popular because it's extremely inexpensive. Bulk e-mailing costs much less than standard mailing and is less labor intensive. Postage costs alone can cut into the profits of a growing company quite dramatically. To offset the costs, many companies will resort to the less expensive route, even though the risk is very high.
Unfortunately, massive bulk e-mail to unsolicited clients is considered in poor taste. In most cases, potential customers will simply ignore your incoming e-mail, block your website or have you forwarded to a junk mail folder. The worst-case scenario would include your company's website being reported to an Internet service provider resulting in your website being permanently banned from the World Wide Web. The bottom line is this; bulk e-mailing to unsolicited customers simply doesn't work. It doesn't get you leads and the risk is far too great.
Now let's review the practice of direct opt in e-mail marketing:
Opt in direct e-mail is the practice of sending out e-mails to recipients that have requested contact with your business. It is possible to hire a company that will specialize in direct e-mail in order to promote your company legally, and without the hassles of bulk e-mail to unsolicited customers. Opt in e-mail marketing services offer you a legitimate way to reach customers who are actually seeking your services.
When it comes down to your bottom line, opt in e-mail marketing is always the way to go. This process may be a bit more time consuming and could potentially be a bit more labor-intensive, but the benefits far outweigh the detriments.
Building an opt-in email list
For many online sites, building an opt-in list in affiliate marketing has proven quite profitable. As an effective Internet marketing strategy, users are given the option to sign up for information or service provided by a particular site thus reducing the risk of spamming since the recipient voluntarily chooses to receive emails from a website. Plus, it provides a direct link to the subscriber that will help shape a formidable customer relationship that will keep on going.
The basics of building opt-in list in affiliate marketing
Different websites have different ways of building an opt-in list in affiliate marketing. However, there are some tried and tested formulas to help new affiliate marketers develop their own opt in listing for their site. The first and most important factor to determine in building an opt-in list in affiliate marketing is to establish the site's target market.
Once the target market is established, the opt-in list can be customized to meet their demands. This can be done using a variety of methods to convince site visitors to sign up for the site's newsletter. After signing up, the customer will begin to receive a variety of newsletters, emails and brochures that the customer had registered for.
Strategies for building opt in list and affiliate marketing
There are a number of strategies that affiliate marketers can use for building an opt-in. One way is by purchasing or leasing a subscribers list from third-parties. This is usually done by affiliate marketers in order to get easy access to many people who have consented to receiving e-mails, newsletters and e-zines on various topics.
Although it is the fastest approach to building a list, this method does not provide a focused consumer group. In addition, it may cost an affiliate marketer more than what they expect to receive in sales. Fortunately, there are other ways for affiliate marketers to get the most out of building an opt-in list
Enlisting for co-registration services is great for building a list. This service usually costs about 10 cents to 30 cents per subscriber but it easily translates into an average of three hundred subscribers daily to an affiliate marketer's opt in list.
Writing articles is also an effective strategy for building an opt-in list when it comes to affiliate marketing. The articles can be published in various newsletters with specific links to the affiliate marketer's site. This serves as a great introduction to potential subscribers that would encourage them to sign up for an opt-in list.
Joint ventures are also a valuable strategy in building an opt-in list in affiliate marketing. Joint ventures are a hundred percent free and at the same time can add up to hundreds of subscribers to an opt-in list daily.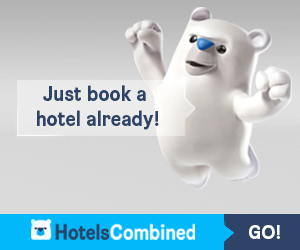 You can as well start offering incentives to potential subscribers. This subtle form of encouragement often helps stir the interest of potential subscribers to sign up for the opt-in list. There are a number of methods used in affiliate marketing to egg on potential subscribers to sign up.
Offering products and services in exchange for signing up is commonly practiced by many affiliate websites. Products may include special e-books or software that would be of interest to the subscriber. Another way to get subscribers to sign up is to offer them special services that are only available for site members.
Regardless of the incentive used for building opt in list and affiliate marketing, the most important factor to consider is how to keep the interest of the subscriber. Remember, it is just as easy for a subscriber to opt out of the list as it was to opt in to the list.
3 Quick and easy ways to Build A Profitable Opt-In List
Are you successful with your Internet business? Better yet, do you think you are successful with your online business? When most online entrepreneurs are asked these questions, they often brush it off. This is because most of them, who have not yet realized the right way to succeed in Internet Marketing, continue to believe that the mere fact that they have a website is already enough to succeed on the Internet. But this is not the case. In fact, if they are considering scaling up their affiliate marketing business, they should consider building an opt-in email list.
By creating an opt-in list, you will be able to maintain solid contact with your previous buyers at the same time boost your sales because of the fact that you have a sure target market always ready to purchase items from you. In fact, most of the people who are already experts in Internet marketing will tell you that building a highly targeted opt in list is the most effective and important tool in Internet marketing.
So you finally realize that you need a good opt-in list. But what exactly is an opt-in list? Basically, an opt-in list is a list of email addresses of people who have agreed to obtain any kind of information from online businesses like yours. The term "opt-in" means that you have their permission to send to them whatever newsletters, brochures, or promotions that you have in your online business.
Must read: Why people fail to earn in Affiliate Marketing
It is extremely important that you have their permission first before you send them information because unsolicited emails will be regarded as spam, and spamming is an illegal activity in the Net.
After reading countless articles and sought expert advices and have read many success stories of people creating a small fortune with opt-in lists you finally decide to have one of your own. Then it happens, you think you have known everything there is to know about opt-in lists and have followed their advices to the T and you still weren't able to make a profit.
In fact, you may be losing money. You may be hiring writers to help you out, or there are some expenses incurred, even if you have a big list, but only a very small percentage actually buys from you, you are still losing profit. You'll realize that after a few months when you see your statistics and sales figures.
So what could have gone wrong? Why have others succeeded where you have failed? The most common mistake is that you dived straight right in. You chose a topic where you thought could be quite popular and would earn you money. This just isn't the case. Just because you wrote people from the list doesn't mean that they are going to buy instantly.
In this article, I will offer more advice. For those who have started an opt-in email list and have failed, there is still hope because you can rejuvenate your failed venture. For those who are just starting out in the online business field and are not yet aware of the importance of building a highly targeted opt-in list and would like to know how to build them, here are some tips that could be very useful.
Get your customers to trust you and your products first.
Just launching your opt-in list would not make you an expert and a believable seller. Put many articles first before you start an opt-in list. Write about the topic you know and have started and used for your site. Try to put forums first to gain knowledge about your customers about their wants and needs and target those wants and needs.
Generate solutions to the problems of your target market by using forums. This will initiate the underlying solutions that will answer to most of your target market's problem. Through their posts and threads, you will be able to identify your target market's problem and will be able to come up with a great solution. In turn, it will be very handy when you make your opt in list.
Use join forums from other sites as well. Provide expert advices and recommendations. When you feel that people trust you already, you will be able to start your own opt-in list. You can build a base as well with other forum users. You can ask them to join your list. Friends are always good customers. Put up a link to your site so that they may be able to see what you're business is all about.
The certain truth is, the money will only come in when the consumers and subscribers believe and trust in you. They want a product or service that could be a good exchange for their money. People are not going to buy something out of your recommendation if they don't know you.
Find a product or service that people want and need.
It is extremely important to know your target market in order to focus on something. It would be really confusing and time consuming if you will build an opt-in list with no particular market in mind.
Moreover, having a niche market would bring more focus on your marketing campaigns and would derive better results because you have direct you emails to people who would most likely be interested in them.
Although it may not be your forte, if you provide a service and product that you have researched and learned about well, you can carry it on forward. Invest your time, effort and money that you could sell as well as the buyers or subscribers of your opt-in list can use.
While it is true that it is best to sell something that you have interest in, there are not many people who have the same interest as you if you decide to sell something that is not entirely popular or profitable. Do your research well and you would see the profits come in. Also provide your subscribers with promotional material that they could actually use and spread around.
Make friends with other opt-in list users.
Building a highly targeted opt in list will just go to waste if your niche market is not generating any income at all.Try to verify their income-generating potential through the search engines, wherein you will find some paid ads related to the keywords you have searched. This would only mean that if somebody is willing to pay to advertise focusing on the same target market that you have in mind, chances are, you will be able to reap positive results on your target market.
Must read: Why people fail to earn in Affiliate Marketing
Also, make friends with other opt-in users. This is basically beneficial especially if it is someone who has already launched a successful opt-in list. These are people that have the experience in this venture and experience is still the best teacher. While there are many articles available for you in the internet to use, there is nothing like getting a first-hand account from someone you trust.
Experienced opt-in list users will be able to tell you what to do and what not to do because they have gone through it. While different situations occur for different people, the general concept can still be very helpful. There are many things to avoid and these people will be able to tell you which ones.
Indeed, the success of an online business or Internet marketing greatly depends on the opt-in list. It is where the online businesses could come up with newsletters that would allow them to promote their products at the same time create the need for it. In turn, it will generate more income and make more money.
As they say, money is in the list that's why most businesses consider opt-in list as valuable as gold.
In Conclusion
Building a profitable opt-in list doesn't just happen overnight. There are many preparations and effort to do. Opt-in lists are built from scratch, as your list grows, you should also maintain the quality of your list. Keep it organized and manageable. Get or hire help if need be, just make sure that your subscribers are happy and satisfied and they will be willing to buy from you.
Please follow and like us: