Are you trying to lose weight? Have you tried exercising? In case you do not know, exercising regularly is the most effective way to lose weight. Dieting is another way to do it and people choose it very often because it helps them to achieve weight loss very quickly. The problem with dieting is that, in most cases, when dieters return to their old eating habits they gain back all the weight they had lost, which is something very frustrating. That is the reason why you should try exercising regularly and changing your eating habits gradually instead of following diets that will not help you to maintain your weight in the long run.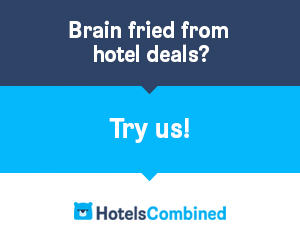 If you are the kind of person who likes doing nothing but sitting and watching television when you come back home from work, it is going to be hard to start with an exercise program. Anyhow, you can start bit by bit, for example you can start doing just fifteen minutes of exercise a day and you will feel and look a lot better. Then, once you begin noticing the changes it will be easier for you to get on exercising more often.
Must read: 8 Reasons to Lose Weight Now!!!
Always bear in mind that you should consult your doctor before starting any exercise program to lose weight. It depends on your cardiovascular health the type of exercise program that you can do. Doctors also tell you how much exercise your body can stand. With the guide of your doctor you will be sure that any kind of exercise program you follow will do you good.
Have you ever embarked on any kind of exercise program? If not, the best you can do is to join a gym or hire a personal trainer. The majority of health clubs have a great variety of free classes for their members. You can chose from the traditional stair-stepping classes and aerobics to the newer and more specialized classes like kickboxing, Pilates, and yoga.
In some cases, gyms offer Spinning classes, which consist of an instructor and various stationary bicycles. But if what you are looking for is to exercise on your own, you should ask for help to a personal trainer to make a program especially for what you need. You can choose from a private personal trainer or an employee of a health club.
If you do not like going to the gym, you can join the sport you like the most. This way you are not only going to lose weight but you are also going to have fun. There are many recreation centers and YMCA's from where you can choose the sport you like. There are many options: you can choose to play with a group of friends or join a team already formed with people you do not know. It is the best opportunity to meet new people, make new friends and have fun.
After some time you will notice that exercising has become a habit, and at that very moment you can begin to increase the amount and intensity of the activity you are doing. For example, if you have started by walking, you should try, after some weeks, running a little bit. It does not matter how much you increase, you should do it bit by bit.
When you are exercising with the intention of losing weight, it is very important to bear in mind that the most important thing is getting healthier and not just reducing pounds. You have to know that it could be very probable for you to gain some weight when you start exercising just because you are augmenting your muscle mass and muscle are heavier than fat.
Yet, when you acquire more muscles, you also use more calories every day. Therefore, even if you do not change your diet, you will still be losing weight. However, it is vital to have a very healthy feeding in order to have enough energy to go through your workout sessions.
Exercise is the key to helping you lose weight
Many people make the mistake of thinking that the way to lose weight is to control what they eat – if only you could avoid those damned chocolate cream cakes, everything would be alright in the world! At the same time, these people often see thinner people scoffing those same foods and get very jealous: 'why aren't you fat by now if you eat like that?'
The answer, of course, is exercise. Exercise is a far more potent weapon against fat than changing your diet – it literally burns it off you. If you exercise enough, you can be burning more calories than you could ever hope to consume, leaving you free to fulfill that old diet promise of eating absolutely anything you want.
Sometimes people are put off exercising, believing that they don't have the time or the money to join the gym or take some other form of regular exercise, but in reality it's just not true. I'm sure you walk somewhere at some point in your day – jog instead. And you could no doubt manage a few sit-ups while you're watching the TV of an evening. If you have a dog, take it for longer walks – this has the added bonus of making your dog very happy.
You see, the best forms of exercise are the ones you can do every day, like going up stairs instead of taking the lift, or parking towards the back of the car park when you go to the supermarket. These are easy changes to make that take very little time and effort, but can begin to pay huge dividends quite quickly when it comes to your weight. Then, once you've made that first step towards fitness, it's much easier to find the energy and motivation to really go for it.
If You Don't Sweat During Exercise, Is It A Waste Of Time?
Do you like to work up a good sweat during exercise so you know your workout was productive? This article explains why sweating is not necessarily an indicator of a productive workout.
You always hear the old adage, "lets go exercise and work up a good sweat" like sweating is a sign that you've had a good, productive workout. But what if you exercise and you don't really sweat during the workout? Was that workout a lost cause? Does it mean you just didn't exercise long or hard enough for it to be a productive workout?
Well let's examine the facts here and dispel the ever popular myth about just why you sweat and it's relation to exercise.
Your body is like an engine that never stops running and like all engines, it produces heat. The more your muscles contract, the more heat is produced. If the body didn't have ways of keeping you cool, you would overheat and collapse within 20 minutes.
The first method is radiation where heat radiates out of the skin if the air around you is cooler than your body.
The second method is conduction which is the transfer of heat by direct contact such as swimming in a pool of cold water where the water absorbs your body heat.
The third method is convection where moving air cools us down like when you stand in front of a fan or when the wind blows.
The last method is evaporation where water from our blood absorbs the heat and rises to the surface of the skin through the sweat glands so it can evaporate creating a cooling effect.
Must read: 8 Reasons to Lose Weight Now!!!
In colder conditions, you will not need to sweat as much due to the body using radiation to keep cool. In hotter conditions, sweating is the primary method of keeping cool due to the air being hotter than your body but if there is humidity present, sweat cannot evaporate as well and that's why you will see sweat dripping off you. Since in these conditions sweat doesn't evaporate, radiation and convection (remember the moving air?) are used by your body to keep cool.
Everyone has a different sweating pattern. Gender, age, fitness level and environment contribute to how much you sweat. Women seem to sweat less and start to sweat at higher temperatures than men. People tend to sweat less as they grow old and thus cannot take the heat as well as a younger person but declining fitness levels may have something to do with that. In laboratory experiments where both young and old people were of similar fitness levels, there was no notable difference in their sweating process.
If you exercise in an air-conditioned room or outside when it's a cooler time of year, you will not sweat as much because the cold air evaporates your sweat faster and also sets your body up to use more of the radiation method meaning your body can deal with the heat created by exercise more easily. It does not mean you are not burning as many calories because the intensity and length of time of your exercise is what determines caloric burn, not how much you sweat. You are sweating all the time but you just can't see it because it is always evaporating.
If it were true that the more you sweat, the more calories you burn during exercise then it would also be true that you would be burning more calories simply sitting in a hot, humid room so as to build up a sweat but this is obviously not the case as the sweat you would be seeing is due only to the conditions of the room not allowing for evaporation for cooling the body.
Exercise produces heat, heat produces calorie expenditure, and you produce the same amount of heat whether exercising in a cold environment or a hot one so just because you don't sweat as much in the colder environment does not mean your exercise session was less productive.
30-Minute Weight Loss Exercise Proves Most Effective
JUST A LITTLE BIT IS BETTER THAN NOTHING; STILL, A WEE BIT MORE IS SO MUCH MORE ADMIRABLE!
If you're "averagely overweight," that is, not doctor-diagnosed with extreme obesity, or if you just want to feel better by losing or shedding a few pounds, there's good news for you;
Truth: Ten minutes of daily exercise is admirable because it's far better than zero minutes of productive energy expenditure. However, exercise physiology and weight loss science point to 30 minutes per day, at least three times per week, as part of your best body fat improvement scenario.
Why Does 30 Minutes Prove So Beneficial, And What's The Other Part of An Effective Weight Loss Scenario?
Your body has only three possible energy systems. Two of them are oxygen-INDEPENDENT. Yet, in order to metabolize fat, your body demands that oxygen be present. Long-story-short: brief, especially "quick" exercise bouts look for quick energy sources. These reside in blood and in muscle. It takes more than a few minutes to significantly tap into your fat stores, and especially, to burn enough of it for a long enough time to lose some substantial body weight.
This is almost the exact opposite of muscle tissue, where you can see and feel virtually immediate results. Burning fat requires patience. You simply have to allow yourself TIME to let exercise effects occur.
Reach Your Aerobic Threshold
Generally, exercise begins with a warm-up phase, at least 1-3 minutes. Provided your intensity remains within your target heart rate training zone, (about 120 heart beats per minute – an estimated average for most non health-impaired adults) you'll spend the next 7-10 minutes reaching your aerobic threshold. Staying near-to, but right below the point where your muscles burn (from a too-highly-intense performance causing lactic acid build-up) will bring you to a virtually perfect "fat-burn." Yet, THIS very special meeting only occurs at medium-to-low intensities, which takes longer periods of time.
Lipids (a simplified word for "non-water-soluble-fats" within your system) have to move from the outside of a cell, through the cytosol, mix with pyruvate, plus oxygen… then proceed to your "furnace" (mitochondria). This is where you break fat down into your "rewarding and much-wanted" by-products – energy (the work you've achieved); H2O (sweat); and carbon dioxide (a lot of continuous "exhaling").
So, if you quit at the 10-minute mark, you deny yourself approximately an additional 10 calories or more per minute of weight lost, primarily from fat stores. Stopping this process at 10 minutes is much like going all the way to the door of your favorite party but never stepping inside…for the "real" action.
Reasons Why You Should Work Out More Than Ten Minutes
With all of that said, there's an even more monumentally powerful yet scientific reason why you should work out for more than only ten minutes. In fact, at least 30-minute exercise sessions prove most beneficial for effective weight loss and improved endurance. You'll get three fundamental benefits from this:
First, you preserve your LEAN body mass (which you need because it burns fat far better than fat can burn itself).
Second, you get to expend MAXIMUM calories (the true key to losing weight – maximizing caloric expenditure, which is a time-consuming venture).
Third, your extended physical activity makes you change the way your body USES food internally or metabolically (for example, getting three-fold increase in calories expended, compared to person remaining sedentary.).
To Summarize, Experts Now Agree;
The bottom line is that essentially all experts in diabetic science, obesity control, dietetics & nutrition, exercise science & personal training, and exercise physiology agree that extended, low-to-moderate-intensity physical activity is yet the most significant and flexible factor in energy expenditure for losing weight.
Mix that with practicality, reasonability, and utilize the following tip: Base your safe, effective weight loss goals around the fundamental principle that you need to alter your energy balance in the NEGATIVE direction by expending about 500 calories per day from smartly manipulating both EXERCISE AND DIET. You'll find that it's barely even possible to accomplish this feat by altering food alone. With exercise, however, you can obtain your weight loss objectives much more comfortably and conveniently, plus safely, too, for results that are long-lasting and health enhancing.
How to Assess Your Weight Loss Diet and Exercise Routine
Before you make any big life-changing decision, you will likely assess yourself and the situation. This means that you evaluate your abilities, your desires, and what's best for you. This should also apply before you begin a weight loss program.
Start by doing a little in-depth research on yourself. Try jotting down information about your activities, goals, and interests. Use this information to formulate a realistic diet and exercise routine. Conducting this type of self-evaluation can be difficult, even painful. But asking your self a few questions and being honest about the answers can be beneficial for your long-term health. You should do this before you begin a diet and weight loss regimen, in order to guarantee your success.
Obesity is the second leading cause of preventable death in the United States. If you are not honest with yourself, and work to find a feasible health and nutrition program, you will suffer the effects for a lifetime. Because so many diets expect you to follow cookie-cutter methodology, you might follow them for a while, but will quickly grow bored. That is why having a personalized diet and exercise plan is so important. By finding what works for you, you will have an easier time sticking to it.
Must read: 8 Reasons to Lose Weight Now!!!
In your self-assessment, determine how you are doing physically and nutritionally. Grade yourself honestly. Establish how long you have been overweight and think about your crash dieting patterns. Also, determine if you tend to regain weight once you've lost it. After listing those things, determine what you want your realistic weight loss goal to be. A sensible goal is to lose about two pounds per week. Finally, determine how you can reach your goal most effectively. Consult a dietician if you need to.
Don't forget to consider your family medical history. A doctor or dietician will want this information as well. Consider any family members who are overweight. Is there a family history of heart attack, diabetes, or cancer? Also, learn such information about yourself as your Body Mass Index, your cholesterol level, and your blood pressure. Also, assess you general stress levels.
Think about your current level of physical activity. How much you do physically now will determine the rate at which you can begin exercise for your weight loss goals. The idea of taking a personal inventory is not to discourage you, but to educate yourself about yourself so that you can approach a new diet and exercise lifestyle safely and realistically.
Please follow and like us: