A lot of us live our lives like penned animals. Built to move, too often we put ourselves in a cage. We have bodies designed for racing across the savannas, but we live a lifestyle designed for migrating from the bed to the breakfast table; to the car seat; to the office chair; to the restaurant booth; to the living room couch and back to the bed.
It was not always this way. Not long ago, a man who worked on a farm did the equivalent of 15 miles of jogging every day; and his wife did the equivalent of 7 miles of jogging. Today, our daily obligations of work and home keep us tied to our chairs, and if we want exercise, we have to seek it out. In fact, health experts insist that obesity problem is probably caused at least as much by lack of physical activity as by eating too much. Hence, it is important that people need to move around.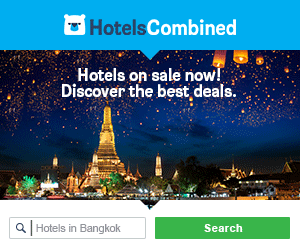 However, that does not mean that a lap or two around the old high school track will offset a daily dose of donuts. Exercise alone is not very efficient, experts say. They contend that if you just exercise and do not change your diet, you may be able to prevent weight gain or even lose a few pounds for a while.
Nevertheless, it is not something that you are likely to sustain unless exercise is part of an overall program. The more regularly you exercise, the easier it is to maintain your weight. Here is what to do every day to make sure that you get the exercise you need.
8 Ways to create balance to achieve Lasting Weight Loss
Get quality Zzzs.
Make sure that you get adequate sleep. Good sleep habits are conducive to exercise, experts point out. If you feel worn out during the day, you are less likely to get much physical activity during the day. In addition, there is evidence that people who are tired tend to eat more, using food as a substance for the rest they need.
Walk the walk.
It is probably the easiest exercise program of all. In fact, it may be all you ever have to do, according to some professional advises of some health experts. Gradually build up to at least 30 minutes of brisk walking five times a week. Brisk walks themselves have health and psychological benefits that are well worth the while.
Walk the treadmill.
When the weather is bad, you might not feel like going outdoors. But if you have a treadmill in the television room, you can catch up on your favorite shows while you are doing your daily good turn for your weight-maintenance plan. Most of us watch television anyway, and indoor exercise equipment enables anyone to turn a sedentary activity into a healthy walk.
Seize the time.
Excuses aside, lack of time is certainly a limiting factor in most lifestyles. That is why health experts suggest a basic guideline for incorporating exercise into your schedule.
Get as much exercise as you can that feels good without letting it interfere with your work or family life. If you need to, remind yourself that you are preventing many health problems when you prevent weight gain; and keeping your health is a gift to your family as well as yourself.
Exercises To Lose Weight Fast – Go For Stamina
When doing exercises to lose weight fast you should concentrate at first on increasing your stamina. Increasing your stamina will help you most in the long run because you cannot sustain a good work out or lose any weight if you can only work out for five or ten minutes. Cardio exercises are a very good way to increase your stamina.
Start walking on a treadmill or use a stair stepper, or an elliptical machine, or a stationary bike. I would suggest you start out slow to prevent any injuries because if you get hurt while trying to increase your stamina you will not be able to keep working out and will have defeated the purpose of trying to lose weight. So, start slow and work up to being able to do thirty minutes of pretty intense cardio at least three times a week.
Get busy at an aerobics class also to help build stamina. Start with a beginner's class so you do not feel intimidated by the intermediate or advanced class. Soon you will be able to join these classes and keep up with the best of them. Aerobics classes are a great way to learn exercises to lose weight fast.
Several years ago spinning classes became a huge attraction for people who wanted a very intense work out. A word of caution, do not start out exercising by joining a spinning class, you will regret it. Spinning classes are so intense, you definitely need to work into them or they will absolutely kick your butt.
Once you get your stamina built up you can pretty much handle anything from here on out so my suggestion would be to add some weights and strength training. The more muscle you have, the more fat you will burn all the time, not just when you work out.
When including weights in your work out you should find out from a trainer whether or not you do your exercises with good form. Good form is important because, again, you could cause yourself injury and once you get to this point you really do not want an injury to cause you to have to delay your work outs and weight loss.
One way to get the strength training and not spend three hours a day doing it is to adopt a way of lifting weights in which you only do one set for every major muscle group. That's right, one set only. The trick is to choose a weight that is heavy enough and to do that one set slow and controlled. You should be able to count to seven with the effort of lifting the weight and the same on the release of the weight.
The weight should be sufficient that when you are done with the one set of ten to twelve that when you are done you could not lift that weight again if your life depended on it. This technique is called 'Taking your muscles to fatigue' and guarantees you fast results. Doing these exercises to lose weight fast will be very effective.
8 Ways to create balance to achieve Lasting Weight Loss
10 Weight Loss Tips
Burn more calories than you consume. If this makes you go: "D-uuuh!!", snap out of it and consider that this elementary aspect of dieting excapes countless clueless — and doomed — dieters. Tabloids may claim to have the "miracle foods" that'll allow you to eat like a pig and have the pounds melt off, but it's a load.
Establish your base metabolism, and set a target calorie goal approx. 500 calories below it. I wrote an article dedicated to establishing your metabolism earlier, so look it up in the article archive if you need a refresher.
Keep an honest log. Make estimates of how many calories you stuff yourself with every meal and tally up the total to make sure you stay within your target calorie goal. Convenient "mistakes," under-estimates and forgetfulness allows you to eat more now, but you're defeating the whole point of dieting.
Actively choose good sources of fat. This may sound like stupid advice — shouldn't you AVOID fat when dieting? Well, yes and no. You have to keep consuming some fat, just not going overboard. Avoid butter, bacon, whole milk, coconuts and such like the plague. Instead, make use of olive oil (virgin) and fatty fish. Peanut butter is an interesting topic. I used to put it in the same category as the "bad" fats. It belongs there, packing saturated fat as well as artery-clogging trans fatty acids. However, based on highly unscientific testimonies by others as well as personal experience, it seems like a handful of peanuts once in a while when dieting can do wonders in keeping energy levels up while not wreaking havoc with your overall diet. Strange and illogical? You betcha. But it just so happens to work anyway, kind of like bumblebees flying though they technically shouldn't be able to.
Eat small but frequent meals throughout the day. You've heard it a million times, I'm sure, but facts remain: In order to keep an even level of blood sugar, you have to eat small, balanced meals.
Don't go wimpy on the weight training. When you diet, you're in the danger zone for losing muscle mass most of the time. To avoid this, keeping pumping iron, and be diligent about it!
Avoid alcohol. Given that barbeque-season is upon us, this can be tough when your friends bring out the ice-cold brew-skis. The solution is simple: Only associate with other bodybuilders, so you at least won't be the lone dweeb sipping a diet soda! For those of you who have the ridiculous idea that your life should not revolve around bodybuilding: Snap out of it.
Do cardio in moderation. Doing 45 mins on the stair-master every day is a great way to get the pounds off quicker. 2 hours is not so great, since you're bound to start losing muscle mass. When and how much is individual (and depending on what you've had to eat earlier in the day) but avoid cardio sessions in excess of 1 hour. If you need the punishment do one session in the morning and one in the evening. Also remember to stay in the 65%-70% heart rate zone for optimal fat burn.
Schedule "cheating" days to stay sane. Dieting is no fun. No matter how gung-ho and motivated you are when you start out, you'll have days when everything is darkness and the world is out to get you. Make sure to get a treat once a week on a set day (Saturday is good) as it gives you something to look forward to. A juicy burger is fatty and calorie-dense, but if you prepare by doing extra cardio for three days in advance you'll come in right on target for the week.
Don't be afraid of soy. I used to avoid fake-meat products, but having been married to a vegetarian for 3+ years I've tried soy hot dogs, burgers, chicken patties, even riblets that taste just like the real thing. And here's the kicker: Soy products is mostly protein! Granted, soy protein is not the highest quality out there, but if you drink a glass of milk or have some other high-quality protein source with it you can bump up the overall quality in a hurry. Besides, soy has a number of great health benefits when eaten in moderation and contains very little fat.
7 Killer Ways To Maximize Your Fat Burning In The Gym
Hey, we all want to shed some pounds and get back to the body that we had when we were younger and didn't appreciate it but it takes discipline, planning, and dedication to make that happen. All too often people shed 10 or 15 pounds and then seem to stop losing weight. There is definitely a reason this happens and it should not be seen as failure or an excuse to give up on your weight loss goals. Here are 7 absolutely killer ways to maximize your fat burning routine and help ensure success with your weight loss goals.
1) Anaerobic Exercise
If you think you can just run laps or pedal that fat away, think again. Muscle tissue is what burns the most calories in our bodies and you need to life weights in order to create bigger muscles that will burn more calories. Now although aerobic exercises such as cycling or swimming are also necessary, the fact remains that building bigger muscles is the best way to lose weight and keep it off. This is because you are creating a more efficient calorie burning machine by lifting weights which will ensure you success with your weight loss goals.
2) Warm-up and Cool Down
Warming up before exercising and taking the time to cool down afterwards with some light exercises are not generally seen as essential to a fat burning program. However, the reason why a lot of people tend to give up on their weight loss goals is because they failed to see the progress they hoped for when they began. An injury, even one that only lasts for a few days, can set your weight loss goals back by weeks and lead to a loss of stimulation. You need to plan an extra twenty minutes into your weight lifting routine for these two essential activities or you risk injury and derailing your weight loss plan.
3) Diet, Diet, Diet
This should not be a killer way to maximize your weight loss goals but it is. The reason for this is because people tend to think of losing weight in two ways: diet, or exercise. Hey, these two go hand in hand and you are never going to maximize your fat burning routine in the gym unless you take care of your body outside of the gym. Stop thinking of meals in terms of three: instead, think 5 meals with smaller portions. The FDA recently developed a new food pyramid with this very idea in mind and you should check it out before starting your fat burning program because it can save you a lot of time and energy if you get the diet part figured out before even stepping into the gym.
4) Plan Workouts
The body is the most complex machine on the planet and you can't just hope to step into a gym and jump on a machine or some weights and think that you are going to see the results you want without knowing how they affect your body. The ideal exercise routine is done only 3 or 4 times per week and only for 30-45 minutes at a time.

You cannot work your body more than this because it will actually cause your muscles to break down which means you will be burning fewer calories, and therefore, not maximizing your fat burning routine in the gym. If you have any doubts about what kind of routine is ideal for your goals, don't be afraid to consult an physical trainer to help you set up a program that is best suited for you.
5) Nutritional Supplements
If you really want to maximize your fat burning routine in the gym, then you need to consider using nutritional supplements. Now I am not talking about those crazy supplements that promise to burn fat for you while you sit and watch tv! I am talking about essential fatty acids, amino acids, whey protein…things that will truly maximize your workouts that you can't always expect to get in the foods you eat every day. Again, consult a physical trainer if you want to know which supplements are best for your weight loss goals.
6) Set Weekly Goals
I know that this just seems terribly obvious but the truth is that most people are not thrilled with the idea of working out so it is easy for them to skip a session or indulge in some pizza and think that they will make up for it next time. Listen, next time never comes and when you stop seeing the scales go down, the motivation just seems to stop. By setting weekly goals, you can track your progress and make it that much more likely that you will adhere to the goals when you see things are not going as expected.
7) No More Late Night Snacks
This one may not seem to make sense, but I assure you that it will help maximize your fat burning exercises. The reason is your metabolism. When you eat right before you go to bed, it throws your body off and you probably notice that you awaken and don't feel hungry. Then, you skip breakfast entirely or only snack on a bagel or something on you way into work.
8 Ways to create balance to achieve Lasting Weight Loss
The result: the body goes into conservation mode. This means that it slows down your metabolism and that means you are burning less calories throughout the day. Plus, it increases the likelihood of snacking and basically just sets the scene for a bad cycle. Eating five smaller portioned meals per day also has to do with your metabolism as it has been found that metabolism remains highest when there is a consistent supply of food in the body. You might not believe that late night snacking affects the way your body burns fat when working out, but it does.
Conclusion:
Now some of the things listed above are obvious while some just seem silly. And yet, taken together and consistently adhered to, these 7 little ideas will maximize your fat burning in the gym and get you to that body you can see in your mind but not the mirror far quicker than if you just go about things in a disorganized and inconsistent manner.
Please follow and like us: