Craigslist is not always the best advertising option but there are certain situations in which a business cannot afford not to advertise on Craigslist. For the purposes of this article, we will examine two common scenarios where a business owner should definitely consider advertising on Craigslist because failure to do so can be detrimental to his business.
These examples include small startup companies without a large advertising budget and existing companies whose direct competitors are advertising extensively on Craigslist.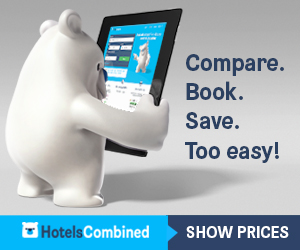 Small Startup Companies Benefit from Advertising on Craigslist
Small startup companies often have a great deal of work ahead of them to begin competing with existing companies who are already thriving. These companies may already have established client bases and may have substantial funding budges for the purpose of obtaining new customers.
Customer loyalty can be difficult to break and new companies either have to offer significantly better quality products or services, comparable products or services at reduced prices or a slick marketing campaign with consumer appeal.
Must read: Why people fail to earn in Affiliate Marketing
However, smaller companies rarely have the advertising budget necessary to orchestrate an elaborate advertising campaign. This is when Craigslist becomes a necessity.
Smaller companies can focus their energy on creating outstanding advertising copy without spending exorbitant amounts of money to run these advertisements in other forms of media such as newspapers, magazines, television or radio.
It is important to note that while free advertising is appealing, the advertising should be just as sophisticated as it would in markets where the business owners would be required to pay a fee to run the advertisement.
This will help the business to maintain a professional image and will entice potential customer to try their products or services.
Don't Let the Competition Corner the Market
Another scenario where a business cannot afford not to advertise on Craigslist is when direct competitors are making use of the advertising opportunities on Craigslist.
This is important because businesses who do not advertise in the same locations as their competitors are essentially conceding potential customers who peruse those locations to the competitors.
Imagine you own a dog walking business in Portland, Oregon. If there are a large number of members of that community using the local Craigslist website to find dog walkers, you will likely miss out on these business opportunities because these individuals will likely select one of the individuals advertising on Craigslist for their dog walking needs.
If you were to place a well written advertisement in an appropriate section of Craigslist you may find you are able to gain a market share of the available business.
There is, however, one caveat to placing advertisements wherever your competitors are advertising. This practice is not considered worthwhile when the market is already saturated with competition. Consider the above example of a dog walker in Portland.
If there are a small number of competitors competing for business on Craigslist it is worthwhile to place your own advertisement here. However, if literally hundreds of dog walkers are flooding the website with their advertisement it is not worthwhile to post an advertisement because your advertisement will likely be lost in the shuffle.
It is much more worthwhile to advertise in other locations. Checking Craigslist periodically may still be a good idea because some of those advertising on Craigslist may not see great gain from this advertising and may resort to other options. When you notice a decline in competitor advertisements, it is a great opportunity to add your advertisement.
Promoting Your Business through Craigslist
Craigslist can prove to be an excellent avenue for business promotion. Whether an individual has a small business which they operate on a part time basis or a thriving business which has become a time consuming endeavor, Craigslist can help the business to increase in profits and popularity.
The two main components to successfully promoting a business on Craigslist include reaching the target audience and running a marketing campaign which will appeal to this target audience. This article will discuss these two components in greater detail to help the reader realize how Craigslist can be used to grow a business.
Reaching Your Target Audience on Craigslist
Promoting a business on Craigslist doesn't have to be a difficult process. However, it is not necessarily automatically easier than promoting offline either. Promoting your business through Craigslist does have some similarities to the process of promoting your business offline.
The main similarity is that the business promoter must do their research to find out who is included in their target audience.
Even the most well thought out and innovative marketing campaign will falter if it is not reaching the intended audience. This is why it is so important for those who are trying to promote their business on Craigslist to be sure they categorize their advertisement correctly to ensure their intended audience will receive the intended message.
The majority of posts on Craigslist are available free of charge with the exception of job listings in New York City, Los Angeles and the San Francisco Bay area as well as brokered housing listings in New York City. Therefore small business owners can take advantage of the free posting on Craigslist to reach their target audience in a number of different locations.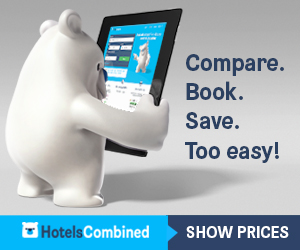 Consider an example of a company offering moving services in Portland, Oregon. A small moving company that is relatively new might want to take advantage of the free advertising available on Craigslist.
To have the best opportunity to reach the target audience the company should place a services offered posting under the labor and moving category for the counties in which the services are offered.
Placing the post this way makes it far more likely to reach an audience of those who are planning a move in the desired county than it would if the same exact advertisement was placed as a job advertisement under the category of government jobs in a county in New Hampshire.
Besides being free for most postings, Craigslist offers additional benefits. The most significant benefit is a large audience. Craigslist receives over 4 billion page views per month.
With such a large audience it makes it possible for those who post on Craigslist to reach a large audience. However, as previously mentioned, care should be taken when placing the post to categorize the advertisement correctly to ensure the advertisement is reaching the target audience.
Effectively Marketing on Craigslist
Marketing effectively on Craigslist is not very different from marketing effectively in other forms of print media. One of the most important elements of an effective marketing campaign on Craigslist is professionally written copy that appeals directly to the target audience.
Hiring a freelance writer from sites such as Upwork that is skilled in writing a sales copy is an excellent idea in this situation. The business owner might be quite knowledgeable about their business but they do not likely have the skills necessary to convey the purpose of the business while also effectively convincing those who read the posting to perform a specific action.
The specific action may include visiting a website and making a purchase, requesting additional information about the products or services or performing some other desired action such as visiting a traditional store or place of business.
The other component to marketing effectively, as previously mentioned, is placing the advertisement in the correct section of Craigslist. Categorizing the advertisement correctly is important but it is also important to place the advertisement in the right physical location.
Products and services which are only offered in a limited area such as a particular city or county should be advertised in these exact locations. However, those who offer products via a website might consider placing their advertisement in all of the locations to which they are willing to ship their products.
Affiliate Marketing through Craigslist
Craigslist is an extensive online community which has a great deal to offer to users of this community. With approximately four billion page views per month, it should come as no surprise that Craigslist can offer a wealth of financial opportunities to savvy Internet marketers who know how to capitalize on the popularity of this website.
Affiliate marketing is one of the ways knowledgeable Internet marketers can expand on the profitability of their websites. Craigslist provides wonderful opportunities for both e-commerce website owners seeking affiliates to market for them as well as those who are in the business of affiliate marketing who are looking for new opportunities to market for another business.
This article will provide an explanation of affiliate marketing and will also provide information on how Craigslist can be used to either find affiliates or affiliate opportunities.
What is Affiliate Marketing?
Affiliate marketing is essentially a marketing campaign in which the business owner only pays the affiliate based on performance. Unlike conventional marketing campaigns where the business owner pays for the advertising regardless of the results produced by the advertisements, in affiliate marketing the business owner only pays when a specific result is achieved. Affiliate marketing usually takes place in the following three forms:
* Pay Per Click
* Pay Per Sale
* Pay Per Lead
In a pay per click affiliate marketing campaign the affiliate places a coded link on their website and each time a visitor to their website clicks through the link to the sponsor's website, the affiliate receives a sum of money. The amount of money they receive is based on an agreement between the sponsor and the affiliate.
This amount can be cents, dollars or even a fraction of a cent. In a pay per sale campaign, the affiliate is not compensated when the visitor clicks through to the sponsor's website unless they also make a purchase when they click through this link. Again the amount of money the affiliate receives will depend on a pre-determined agreement and may be a specific amount or a percentage of the sale.
In a pay per lead program, the affiliate receives monetary compensation when a visitor clicks through the affiliate link and performs a specific action such as registering on the sponsor's website or requesting additional information.
Must read: Why people fail to earn in Affiliate Marketing
Using Craigslist to Find Potential Affiliates
Business owners who are interested in finding affiliates to promote their website may use Craigslist for the purpose of finding these affiliates. It may seem logical to post affiliate opportunities in the jobs section of Craigslist but it is important to note this is against Craigslist's job posting policies.
Review of the policy for posting jobs on Craigslist will verify these requirements. Therefore those who are interested in finding affiliates will have to take advantage of other areas of Craigslist to find affiliates.
Visiting discussion forums related to your business may be one way to find potential affiliates. However, when using the discussion forums, care should be taken to avoiding spamming the discussion forums with links to sign up for your affiliate program.
Such spamming techniques are likely to not be taken seriously by potential affiliates and may incur more severe penalties by Craigslist moderators. The best way to find potential affiliates is to make logical contributions to discussions and get to know other participants offline or to include a link to more information on your affiliate marketing program whenever you post.
Using Craigslist to Find Opportunities for Affiliates
Those who generate a profit from acting as an affiliate for others can find new affiliate opportunities through Craigslist.
Although posting these opportunities on the job boards is prohibited, it is possible for advertisements of this nature to appear either because the original poster was not aware of the restrictions or because they deliberately ignored the restrictions.
These types of advertisements are likely to be removed when discovered but they may exist for a short time without being noticed.
Those who act as affiliates can also find potential leads by placing advertisements in the services section or the resumes section. They may also find potential leads by networking with those in the discussion forums.
Reaching a Target Audience through Craigslist
The key to any successful Internet marketing campaign is reaching a target audience. Craigslist reaches a large audience but the size of this audience may not exactly translate to the advertiser being able to reach members of their target audience.
There are, however, ways to help advertisers reach their target audience through Craigslist. This article will discuss how the discussion forums and the search feature can both be utilized to find the target audience.
Find the Target Audience in Discussion Forums
The discussion forums featured on Craigslist provide an excellent opportunity for users to find their target audience. This is important because misdirected advertising that does not reach the target audience is useless.
Advertising on Craigslist is free but this does not mean business owners have nothing to lose by advertising on Craigslist without doing market research first. Time, energy and other resources can all be wasted when care is not taken to reach the target audience.
Visiting the discussion forums allows an Internet marketer to reach the target audience by providing insight into the members of the community and what they are looking for in products and services.
Through visiting these forums, advertisers can simply lurk and take careful note of the ensuing conversations. This can provide a great deal of insight into the thoughts of the target audience including information on how to win over this audience.
Advertisers who actively participate in these forums can further capitalize by engaging members of the community in conversation and soliciting feedback from them. All of this information can be used to target advertising specifically to the members of the target audience.
Hiring a search engine optimization (SEO) specialist to assist in creating advertisements is a worthwhile investment. This is because an SEO specialist can provide useful information on how the advertisement should be structured.
Use the Search Feature to Find the Target Audience
The search feature on Craigslist can also provide valuable insight which can help advertisers to locate their target audience. Advertisers can start this process by entering keywords related to their products or services to search in various sections of Craigslist.
During this time, take note of competitors' advertisements which are returned during these searches and the sections in which these advertisements are placed.
If competitors' advertisements appear in sections which appear logical, it might be worthwhile to consider placing your own advertisements in these sections to ensure target audience members find your advertisement when searching these sections.
Next, carefully examine all advertisements by competitors. Pay particular attention to the keywords used in the advertisements.
This is important because savvy Internet marketers recognize the need to optimize their advertisements for the same keywords being used by competitors. Failure to do so may result in potential customers only viewing the competitors' advertisements when searching for these particular keywords.
 Must read: Why people fail to earn in Affiliate Marketing
Summary
Craigslist can prove to be an excellent avenue for business promotion. Whether an individual has a small business which they operate on a part time basis or a thriving business which has become a time consuming endeavor, Craigslist can help the business to increase in profits and popularity.
Hiring a SEO firm might also be useful as it can not only provide you with a set of new keywords but can also help you to optimize your advertisement for both sets of keywords. The copy for advertisements should be optimized for the keywords but should also be informative and enticing.
Please follow and like us: