You are besides yourself with joy as you see that your pregnancy test is positive.  You find yourself already caressing your stomach in hopes that your little one can feel you.  The next nine months are going to be an exciting time for you and your baby.
You are going to have a human life grow inside of you and feel them move as they get bigger. Your baby is going to go from a single sperm and egg into pounds of adorable flesh that you can't help but kiss over and over again.  It truly is a miracle.
In order to help this miracle along, it is essential for you to eat as good as you can through out most of your pregnancy.  The first three months might be a little difficult to eat balanced meals when you are dealing with food aversions and morning sickness.  If you are one of the rare lucky ones whose stomach doesn't so much as move during your first trimester, then you can take full advantage of eating healthy right out of the gate.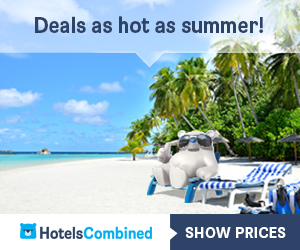 Making sure you eat balanced nutritious meals is laying down the foundation for your baby.  A diet of junk food is not going to help your baby with bone development and organ formation.  Potato chips will not help with brain development.  Your baby and your body need calcium and vitamins to achieve all of this.
Eating well during pregnancy is going to help your baby eat well after it is born and on solid foods.   As your pregnancy progresses, some of what you eat will cross the placenta and the taste will be in your baby's amniotic fluid.  Babies swallow this fluid and their taste buds are so develop that even in the womb they are able to taste the flavors.
Doctors believe that babies who are exposed to a wide variety of fruit and vegetables while in the uterus have less of a chance of being a fussy eater later in life.  They believe that these are the babies who will eat their fruit and vegetables without putting up any fight.
Doctors also believe that moms who drink their milk through out their pregnancy have an easier time weaning their babies from formula or breast milk to regular milk.   This however is only one benefit, the other benefit of drinking milk throughout your pregnancy is all the calcium you will be giving your baby's bones. Many doctors recommend that you drink at least one eight oz glass of milk, usually fat free a day.  Calcium is a must have your baby's bones and his teeth, even though you won't see his teeth for at least a few months.
This isn't to say that you have to stay away from all sweets all the time.  You can indulge every now and then and thanks to cravings you may find yourself wanting sweets more often than not.  You do have to keep it in moderation.  Being pregnant should not be looked at as an excuse to eat whatever you want for nine months.  Both you and your baby could pay a dear price.
The Basics of Eating Well When Pregnant
It is hard to believe that women do have a hard time eating healthy when they are expecting a visit from the stork.  The sad truth is some women find it very hard.  There is a trick though to remember how to eat throughout your pregnancy and it is as easy as ABC.
Assortment is the first key.  It's been said that variety is the spice of life.  Keeping your diet filled with assortment of fruits, vegetables and protein will help make sure that you and your baby don't get too much of one nutrient and not enough of another.  Eating a daily variety of healthy foods will give your growing baby and daily assortment of necessary nutrients.
Balance is the next thing to keep in mind.  We all know that balance and moderation is the key to any diet.   There is no reason to deny yourself  a bowl of ice cream but the whole container is over doing it.  You want to keep all your meals as balanced as possible and make sure you are getting enough vitamins, whole grains and lean protein.  Eating one and not the other is not going to help you or your baby in any way shape or form.
Indulging in cravings is fine every now and then as long as you keep it in moderation, if you want a cookie, have one.  If potato chips are your craving, have a few.  It is when you eat the whole box of cookies and the whole bag of chips in one sitting that you might have a problem.
The third key is Color.  You want to make your plate look as colorful as possible.  Look at fresh fruit and veggies to paint your plate.  The more colorful your plate is, the more appeasing it is going to look to your eyes.  Have you ever noticed in magazines and cooking shows the dishes always look so tasty?  This is because of the variety of color that are used in these dishes.  You can get red strawberries and tomatoes to yellow peppers and squash.  Pick your favorite colors and create your dishes based on that.
Forget about dieting while you are pregnant.  You and your baby need a steady supply of calories and nutrients through out the nine months of pregnancy and beyond.  Pregnancy is one of the only times where a woman is expected to gain weight.
Trying to prevent that weight gain can not only put you at risk, but also your baby at risk.  You will have all the time in the world after your baby comes to lose the weight, but for nine months don't even think about the word diet.
If you find you that you are getting sick of the food you have been eating, then it's time to start experimenting with different foods.  Pregnancy is a time to expand your eating horizons as well as your waistbands.  Plus with food aversions, you might find yourself turning green at some of your favorite foods and craving foods you never dreamed you would eat.  You may find that the thought of pizza can send you running for the toilet, but place a dish of brussel sprouts in front of you and you are in heaven.
Lastly, have fun with your food.  Eating should be fun.  Nothing will ruin your good habits faster than boredom.  Add little touches like a dip for your veggies.  Enjoy your food and try not to gulp it down.  This will help avoid heartburn too!  When you decide to treat yourself, leave the guilt at the door.  After all, you are growing a person inside of you and decide a treat now and then for all your hard work.
Healthy Pregnancy Tip: Supplements To Avoid
Knowing which supplements are safe to take during pregnancy and which to avoid, can be confusing. This article discusses two supplements and one common drink ingredient that scientists have cautioned women against taking whilst pregnant as they have the potential to harm the fetus.
Prenatal vitamins are an important source of folate and other vital nutrients during pregnancy. And many women, with the popularity of herbal medicine, take other herbs during pregnancy. Some of these herbs they may have been taking before, for an existing condition. Others, they may take to help cope with some of the physical difficulties that go with pregnancy. The following supplements and food additives should be avoided during pregnancy to avoid potential problems with the health of the baby.
Quinine is found in many drinks like tonic water, and these are popular as a result of their slightly bitter taste. But it was found that one woman who drunk more than 1 liter of tonic water a day whilst she was pregnant had a baby that was suffering withdrawal symptoms when it was born.
It had nervous tremors within a day of being born, which disappeared two months later. Germany's Federal Institute for Risk Assessment recommends that pregnant women treat quinine drinks, no matter how small the amount of quinine in them, as a medicinal product, and avoid them as a precaution during pregnancy.
One of the more than 20 active constituents of ginseng was found by researchers at the Chinese University of the Hong Kong Prince of Wales Hospital to be a possible cause for concern for pregnant women. These researchers were measuring the effect of this active principle on fetal development in rats. And they found that, relating to the dose, rat embryonic development was affected. Higher doses meant a higher level of abnormalities, according to the markers of development their study used.
Now, this study was one done on rat embryos, and so may not translate into similar effects on humans. And it only studied the effects of one of ginseng's active constituents, which was a ginsenoside called Rb1. Ginseng actually has over 20 ginsenosides, and other studies have found that these each have different actions.
One of the difficulties with studying active constituents in herbal medicine is that the whole herbal extract may have a very different overall effect than a single constituent. This is because of the way active principles both work together and counteract each other.
These two aspects, the fact that the study was not done on humans, and does not measure the overall effect of the whole ginseng extract, mean that its results should be treated cautiously. As a safety precaution, at this time it is best to at least avoid ginseng supplements during the first trimester, as the authors of the study suggest, and probably for the whole of the pregnancy. But ginseng should certainly not be branded dangerous as a result of this research as it is only a very preliminary finding in the overall picture, and more points the way as to where further research needs to be done.
Ginkgo biloba is another supplement that is best avoided whilst pregnant. Researchers at Wayne State University in Detroit found one of the constituents of ginkgo biloba in the placenta of women who had taken ginkgo supplements. This particular constituent, an alkaloid called colchicine, can be fatal in high doses, though medicinally, it has great anti-inflammatory effects. Other research has found that cochicine can harm a growing fetus.
The potential problem with taking ginkgo supplements regularly whilst pregnant is that colchicine can build up in the womb, like caffeine when taken in excess of the recommended maximum amounts. The researchers did stress that there was no link established in the study between ginkgo and complications in the pregnancy, the study only looked at levels of colchicine in the womb.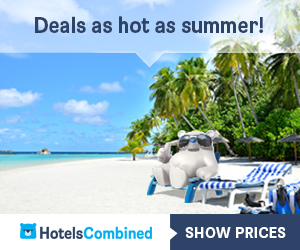 Fitness While Pregnant – Is It Safe?
It has been found that exercising during pregnancy has numerous beneficial effects. Exercising will give you more energy and stamina, increase your confidence, and give you the extra strength you need for delivering your newborn. A daily fitness regimen performed by the mother-to-be during pregnancy has also been found to produce a healthier and stronger baby.
An added bonus for those of you dreading those long hours of child labor is that regular exercise during pregnancy has been known to reduce the time frame for this process by about a third. This in itself is a great motivating factor, since every hour spent in labor can seem like a much longer period of time.
While exercise will undoubtedly help you obtain all these wonderful benefits, there are some guidelines you should follow:
– Always consult our physician before beginning any diet and/or exercise regimen. This is to ensure you will be able to do this without causing harm to yourself and your recovering body.
– Always start out slowly. Try several activities and do not attempt to perform very strenuous exercises or spend too much time at the gym. Find some exercises or activities you like and enjoy and do them regularly, but try not to exceed more than 30 minutes at a time. If you begin to feel exerted or worn out, stop exercising immediately and rest for a while. The whole purpose of exercising is to help maintain good health and self esteem, not injure or endanger yourself or your unborn
– Avoid high altitudes, extreme humidity, or especially warm temperatures when exercising. Getting overheated is not beneficial to you or our baby, and it could actually cause harm. Be sure you drink plenty of water and keep yourself hydrated.
– Monitor your heart rate, your breathing, and your pulse. This will allow you to observe your progress and notice any limitations you may need to be aware of. Knowing this information and making a note of it while exercising could assist your physician in diagnosing any problems or potential hazards you may face.
– While you are in your final trimester, try to avoid any bouncing, jumping, or running. These activities can potentially cause injury to you or your unborn child.
Pregnancy causes many changes for any woman, physically, mentally, and emotionally. Be sure you communicate openly with your partner and your doctor. Keep all of your limitations in mind and never try to exercise more than is reasonable for your stage of pregnancy.
Fitness While Pregnant – Information You Should Know
Pregnant women can and should exercise in moderation unless there are health factors or risks that prevent them from participating in a fitness program. This should consist of intervals of no more than thirty minutes at a time, several days each week if not every day of the week.
Exercising has been proven to help pregnant women feel and look better, and also will help in minimizing the amount of weight gained during pregnancy.
Keep fit during pregnancy can help prevent or avoid problems such as gestational diabetes, a common form of diabetes that sometimes develops during pregnancy. It will also help increase stamina, which will be needed for labor delivery and increase your physical and emotional well being before and after delivery.
Staying in shape will also help speed your recovery after the birth of your baby. Always be sure to consult with your physician before beginning any type of fitness program while you are pregnant.
Fitness programs that are appropriate for pregnant women include walking, swimming, low or no-impact aerobics (done at a mild pace), yoga, and Pilates for as long as you are able to complete the required moves. You should always avoid activities that can put you at a high risk for injury.
Forms of sports or exercise that may cause you to be hit in the abdomen or are performed lying flat on your back are considered high risk. This is extremely important after the third month. Another sport you will need to avoid during pregnancy is scuba diving. While this may seem completely harmless, especially since being in the water makes you feel lighter and more agile, it can cause dangerous gas bubbles to form in an unborn child's circulatory system.
There are numerous benefits that exercise can bring to a pregnant woman. You will burn calories, which will help prevent any excessive weight gain. If you work out on a regular basis, you will improve the condition of your joints and muscles, which will be very helpful during the birth of your baby. The long-term effects will also continue after giving birth and will also help you lower your risk of heart disease and many other serious illnesses.
Staying in shape will help to relieve any anxiety and stress you may feel. It will also help to prevent the "baby blues" that many new mothers experience after the birth of their child. This is valuable information since so many new mothers worry if postpartum depression will affect their lives and the lives of their family. Participating in fitness programs while pregnant gives many emotional as well as physical benefits.
Once your doctor give you the go ahead to begin a fitness program, decide on a program that fits both your likes and schedule. Keep in mind that it is best if you do not exceed a 30-minute period of time while exercising. If you are finding it difficult to pick a program, try several different types of exercises that are appropriate for pregnant women then decide which you enjoy the most.
You may want to incorporate a variety of exercises into your routine to help prevent boredom and discouragement. Exercising while you are pregnant is one of the best things you can do for yourself and your unborn child.
Please follow and like us: